If you have ever visited Japan, spoken with someone who has, or paid close attention at a Japanese restaurant somewhere in your hometown, you have probably been introduced to Japanese knives. Japanese knives have been popular outside the country for decades, and you probably know someone with one in their kitchen right now. Maybe you even have one yourself. But what about the different types of Japanese knives? Today I want to tell you about two specific types of Japanese knives that you can use to make cooking at home easier and more enjoyable. Properly selecting and using either a chef's knife (gyuto or gyutou) or a kitchen knife (santoku) allows you to prepare meals quicker and with greater ease, all the while making more precise cuts to minimize food waste. By choosing the right knife, you can soon elevate your kitchen game, making food preparation more fun for you and tastier for your friends and family.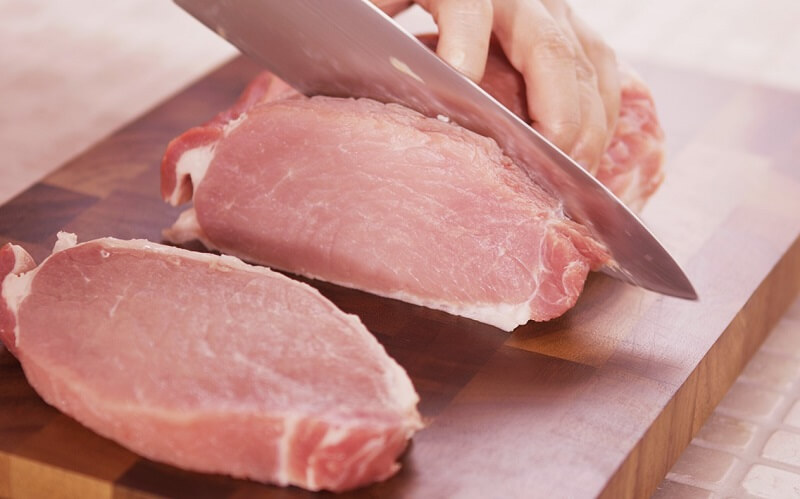 (Image: americanmeat.jp)
You might have heard the old saying "you should always use the right tools for the job." This applies to many aspects of life, including cooking at home. In order to insure your recipes turn out well, it is important to have the 'right tools for the job' – this begins with ingredients and what you cut them with. Knowing when to reach for the gyuto or chef's knife, for example, can not only improve your cooking experience, but also ensure that your meals are prepared with professional level presentation and appeal. Finally, by choosing a good multipurpose knife, you can cut down on dishes and clear up valuable storage space in your kitchen. Let's take a look at two of the most popular options for famous Japanese knives in the kitchen at home.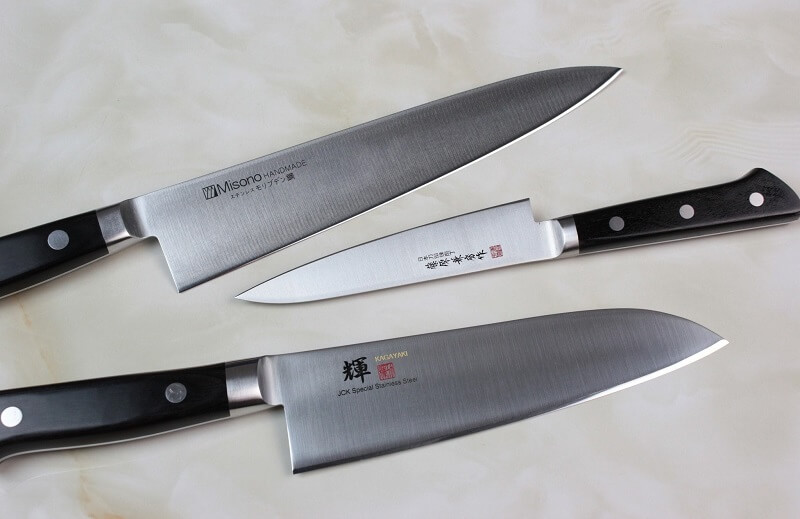 (Image: japanesechefsknife.com)
The Japanese Chef's Knife (Gyuto): History, Features, and Usage
Chef's knives are distinguished by their primary and original purpose: slicing large cuts of meat. You might know the chef's knife by another name as it is sometimes called it a French knife or a butcher's knife. The gyuto chef's knife is known for its long and narrow blade that angles or slopes from the handle to tip. In Japan, the chef's knife is said to have been adopted in the last century, larger for the preparation of western cuisine. Length can range from around 18 centimetres and up, making it longer than its famous cousin, the santoku or Japanese kitchen knife. Its shape allows a long slicing motion, letting you take care of large cuts of meat with a clean, accurate cut. Moreover, the heel of the chef's knife allows for chopping of vegetables, making it a hit with both professional and amateur cooks alike. Its angle allows for rock chopping, a cutting motion perhaps more familiar to those of us who learned to cook at home in the West. Finally, the chef's knife always has a pointed tip, allowing for precision cuts around bones or other tight areas. For its many uses, the Japanese chef's knife (gyuto) can now be found in kitchens across Japan and the world as the country's famous knife makers heed the calls for high quality, lightweight multipurpose knives for day to day use in the home.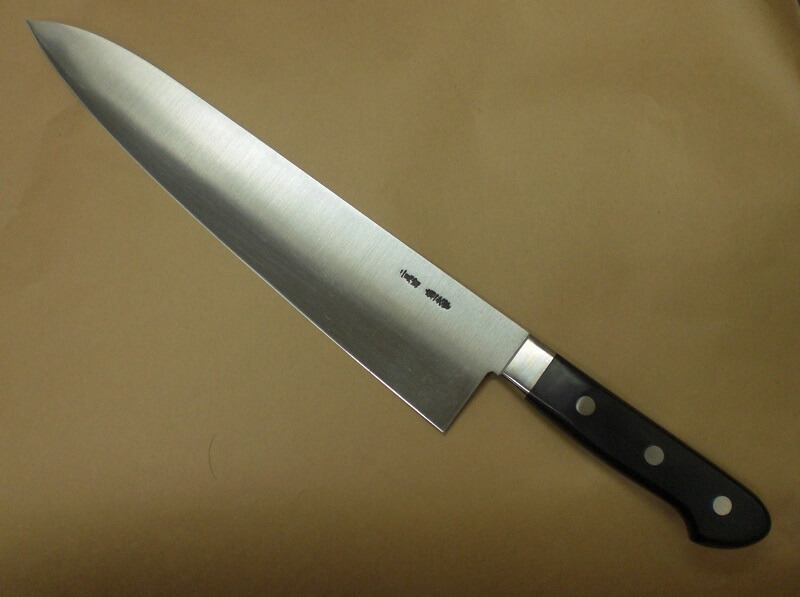 (Image: norimune.oo.shopserve.jp)
Lighter than western versions, you will be impressed by just how easy it is to take up and put to work. As someone who usually prefers smaller knives for this reason, I was taken by the weight of these large knives. Now I can enjoy the cutting capabilities of a longer, angled chef's knife without the cumbersome weight I had usually attributed to blades of this type. As its name implies, the gyuto is useful for cutting beef (gyu) steaks, roasts, and various other cuts, as well as chicken, pork, and nearly all other chopping needs. Once you master the push cut, you will be able to enjoy the full potential of the Japanese chef's knife, mimicking the pros who took part in its development as it was adapted from abroad and improved by Japan's best. Either way, you will find it very useful in preparing meat for the oven or grill as you can easily cut down those grocery store slices into shapes and size usable for homemade meals.

(Image: tromolo.jp)
There is a reason why some knife hobbyists have adopted the saying: "If it can't be done with a chef's knife, then it can't be done." I think after just a few uses, you will find out why.
The Japanese Kitchen Knife (Santoku): The Slightly Smaller and Yet Equally Versatile Cousin of the Chef's Knife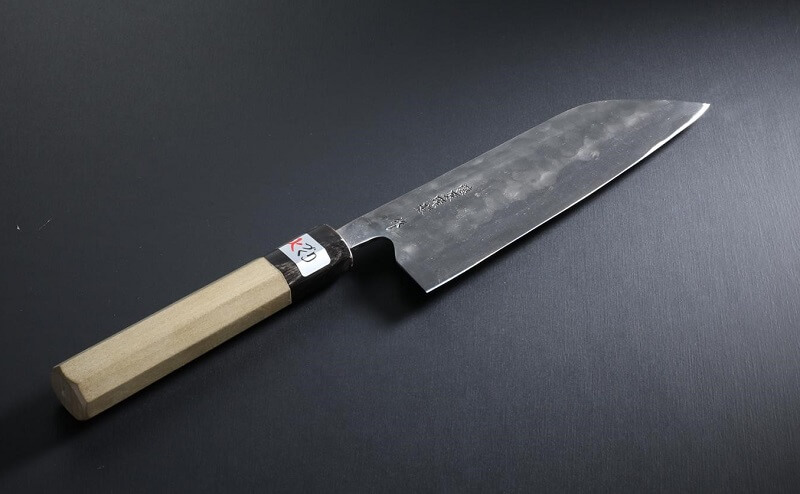 (Image: teruyasu.jp)
The santoku or bunka knife is Japan's kitchen knife. Its size and shape has made it the iconic Japanese knife – you have probably seen it in films, on TV, or even in your local restaurant, department- or hardware store. Like the Chef's knife, these are prepared using similar blacksmithing and knife making traditions passed down for generations. The santoku kitchen knife is for many just as usable as the chef's knife, but it does have some important and unique characteristics.


(Image: en.wikipedia.org/wiki/Santoku)
It is shorter and with a longer, flatter heel, making it a popular choice for chopping those medium pieces into bite sizes. It is named for the 'three virtues' (santoku) of its usage, a reference to its usefulness in cutting meat, fish, or vegetables. Without the long stroke of a chef's knife, however, it is limited in its application to large cuts of meat. Finally, for fans of the rock chopping technique, the comparatively straight edge of the santoku might take some getting used to.
As a product of the blended traditions of Japanese knife making and the modern evolution of multipurpose knives, the santoku kitchen knife has adopted and applied versatile traits to the characteristic lightweight design. In this way the santoku is a smaller multiuse knife benefitting from all the historic traits for which the Japanese knives are famous. If you have a small kitchen, or small hands, then the santoku might be perfect knife for you. While it is sometimes said that the santoku prioritises chopping and mincing over slicing, it is surely capable of all three. Finally, if you have experience with the form of push cutting popular in Eastern culinary traditions, you will quickly master the santoku kitchen knife.
Finding the Right Knife for the Job:
Western cooking enthusiasts, homemakers, as well as those new to kitchen are talking about Japanese knives. Many have adopted the Japanese chef's knife as their go to tool at home, finding the extra size suitable for the larger cuts of steak and vegetables they typically serve to family or guests. Meanwhile, the santoku knives are said to match the smaller, bite-sized portions more typical of eastern cuisine. Whatever your diet, these two knives are sure to become your trusty sidekicks when you put on that apron or chef's hat. Thanks to the quality, lightweight steel for which Japanese knife makers have become so famous, you are sure to find a more enjoyable, more efficient cooking experience with either the santoku or gyuto knives, leaving you more time to sit, enjoy your company, and dig into your waiting meal.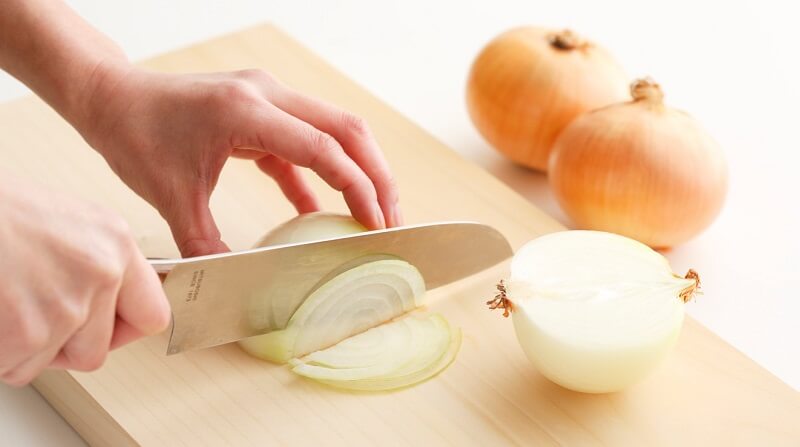 (Image: kagome.co.jp)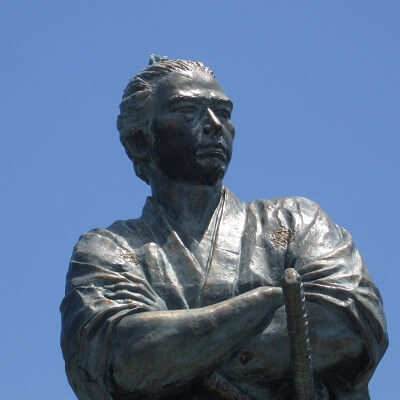 Author - Jay
In my spare time I enjoy watching baseball, tasting local cuisine, and exploring by road and rail. Having lived in several cities around the world, I have an appreciation for local as well as international histories and cultures. Excited by cultural and social exchange, it is my hope that this blog will help promote an interest in Japanese traditional wares and practises by introducing you to their history and meanings.
Our Products in Related Category