It was happened in a sports gym.
I used to go to a sports gym twice a week. It's 15 minutes away from my home by car.
After I check in, I change cloths in a rocker room.
Working out for an hour or two, I go back to the rocker room and take a shower.
There is a changing room for shower and bath room.
No doors and no locks in lockers of the changing room. Members can put valuables in different lockers.
I put off my cloths, put my underwear I used, another underwear to put on after shower, and bath towel in a locker.
I don't spend much time for shower.
It's only a few minutes.
When I went back to my locker in the changing room… my underwear was gone.
I looked for it if it were dropped, but I couldn't find it after all.
Somebody took it accidentally?
He mistook his locker?
……or somebody stole mine?
Why? he forgot to bring his one??
I couldn't find a right answer because… the underwear I lost was the one I used for work out!
It's not new one which was put this side of the locker.
The underwear I was stole(?) was put on
If somebody intended to far side of the locker!
Why did he take old one??
It is just common in Japan that lockers in changing room beside bath room don't have locks and doors.
If you have gone to hot springs in Japan, there must not be a locker with locks.
Your valuables should be put in your room or another locker with locks.
It's the environment anyone can easily steal belongings of the others, but it's not happen in most cases.
It's a part of Japanese culture and characteristics.
I often read a story people visiting Japan from overseas surprise when he or she lost his/her wallet.
People in Japan take it to police station as a lost belonging, then police find the one who lost it, followed by delivering it to him/her.
Valuable belongings will be found in Japan probably.
Relationships among Japanese are built under the ethical doctrine that human nature is fundamentally good.
Therefore, door and window locks of old residence in Edo era (1603 – 1868 A.D.) are like this.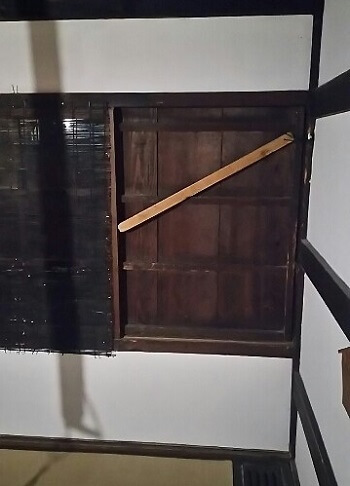 On the other hand, people invented very tight lock in the era as well.
It's for merchants stockyards, noble people etc.
Those locks were made of metals. They are durable and hard to break.
It is very well constructed, so it can be used in this era as well.
We have one such product in our shop.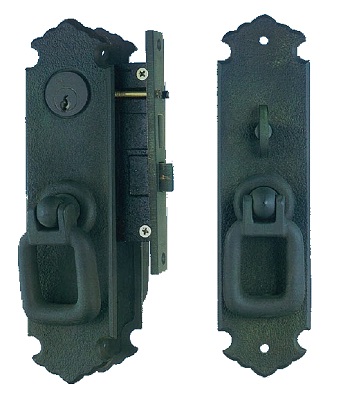 You can see some other product image; some of them are actually installed in a door.
Have a nice day!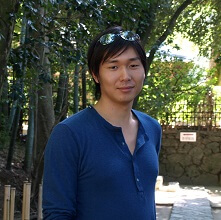 Author - Hiro
Lived in Kyoto in school days, I was impressed by profundity of history and tradition of the city. Had a job to join the three major festivals of Kyoto: Aoi, Jidai and Gion festivals. Love Kyoto and Japanese culture.
Manager of OrientalSouls.com, selling items of Japanese culture, tradition and craftsmanship. I'll introduce interesting information about Japan!