Nowadays, hinges are industrial products mass produced by machines.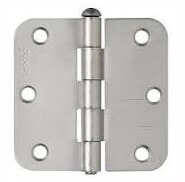 In the past, however, people had to made by hands.
When there was no such machines (nor electronics), there were artisans who manufactured hinges.
They had higher position in society at that time because their technique were precious to build cities.
From residence of noble families to temples, gates and doors were an important factor for buildings.
Those people and temples were intended to impress people by gorgeous buildings.
So, it was important to have nice and big entrance gates for their buildings.
In this sense, carpenters in that era were also in higher position.
Especially the head of carpenters were like VIP.
He (carpenters should be men in past Japan) was picked up by car (ricksha) from his home to working places.
I heard this story from an old artisan who have worked for sheet metal workings for more than 40 years.
After the Industrial revolution, various machines were invented and much of their work have taken place by machines.
Machines produce stable quality items for lower costs.
And the masterpieces by those artisans became to use in very limited places such as traditional temples.
However, I believe the products manufactured by artisans still have precious value.
Sense of well-trained artisans are more sensitive than top-notch latest sensors in the world.
I read in an article which compares metal balls made by an artisan and made by a highest quality machine.
It was the artisan whose work had higher score in the ball sphericity inspection.
Although such a skill may not be practical, we can still feel souls in artisans products.
Thanks!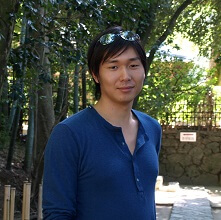 Author - Hiro
Lived in Kyoto in school days, I was impressed by profundity of history and tradition of the city. Had a job to join the three major festivals of Kyoto: Aoi, Jidai and Gion festivals. Love Kyoto and Japanese culture.
Manager of OrientalSouls.com, selling items of Japanese culture, tradition and craftsmanship. I'll introduce interesting information about Japan!