When it comes to an image of Kyoto in Winter, it may like…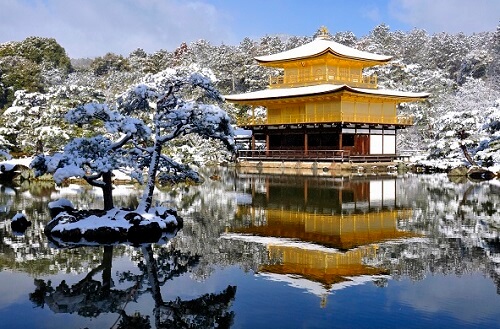 Actually, it's very cold this week due to a biggest blizzard.
I can't go out without gloves.
The weather forecast says we'll have snow falling in Kansai region until this weekend.
So, you may be able to see snowing Kyoto.
However, it's rare cases to have snow in Kyoto.
When I lived in Kyoto, I remember it's only once or twice in a season that I could enjoy landscape like the picture above.
And the snow was gone in a couple of days after it's on the ground.
Just FYI.
It's mostly the case from Tokyo, Osaka, Kyoto to southern part of the main land of Japan.
You can expect everyday snow in the mountain region like Hida or in Tohoku region and North.
Having said that, the climate in Japan is harsh for building materials.
It's snow several times although it's not accumulated on the ground.
It rains a lot in the rainy season in June.
Temperature goes up over 35℃/95F in Summer and goes down below 0℃/32F in Winter.
Humidity is high compared to dry climate in the US or in Mediterranean climate in European countries.
Therefore, architects in Japan have struggled to overcome the climate.
They did a lot of trials and errors for hundreds of years. (over 2000 years considering history of Japanese origin?)
So, traditional architectural hardware are very much cleverly designed.
It lasts easily for decades.
It's durable enough against the climate in hot Summer and cold Winter,
and also against sunshine and rain and snow.
In addition, metals are easily eroded and rusted under such a harsh environment.
Therefore, artisans must have consider those hardware made of metal wouldn't look untidy and dirty after decades.
Those are designed so people can enjoy aging of the materials.
Please take a look how they look after a long long time in the pics I took in Kyoto.
POST: Portfolio from the best season in Kyoto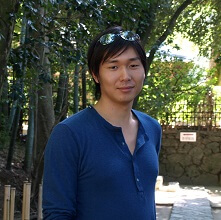 Author - Hiro
Lived in Kyoto in school days, I was impressed by profundity of history and tradition of the city. Had a job to join the three major festivals of Kyoto: Aoi, Jidai and Gion festivals. Love Kyoto and Japanese culture.
Manager of OrientalSouls.com, selling items of Japanese culture, tradition and craftsmanship. I'll introduce interesting information about Japan!