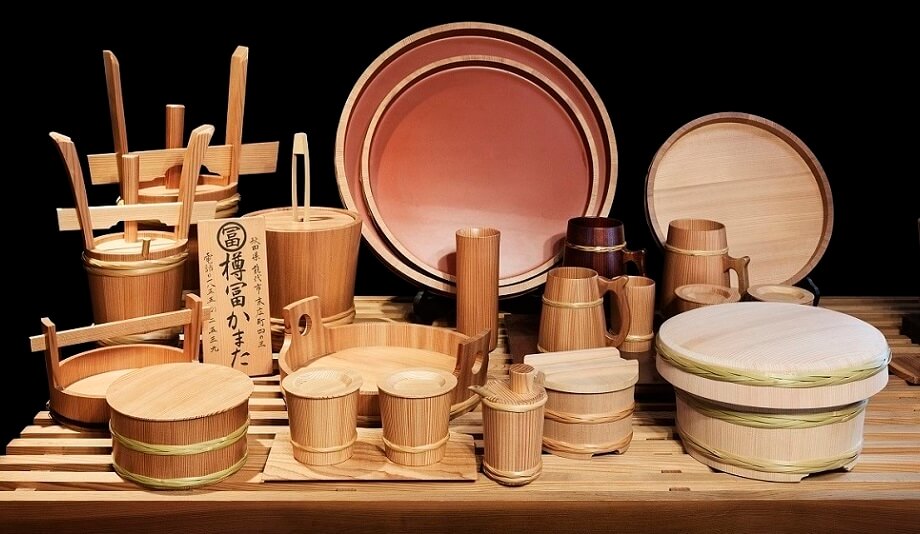 (Image: Tarutomi Kamaga co.)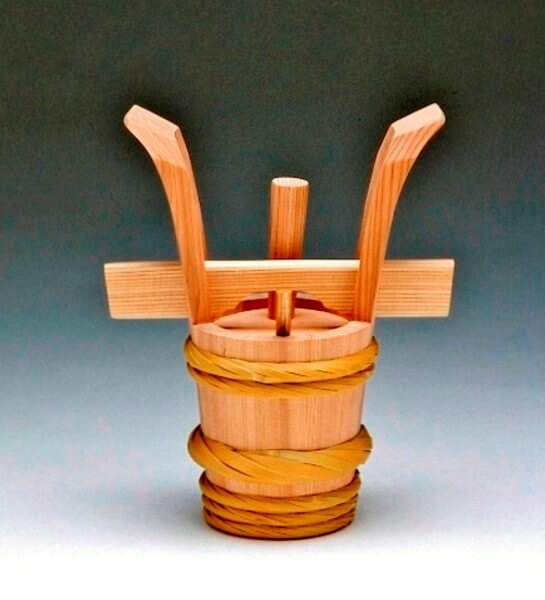 (Image: Aoyama Square)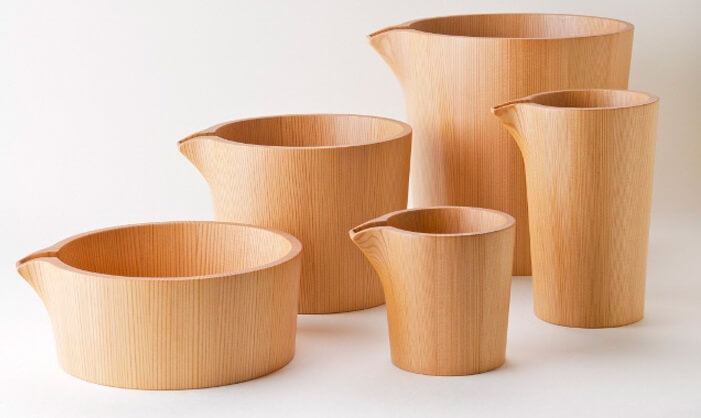 (Image: Japan Traditional Crafts Week)
Akita cedar barrel is a tub and barrel made since more than 1000 years ago.
Craftsmen produce them one by one with their skilled hand using Akita cedar tree as a raw material. This culture of producing barrel and tub with great care, using Akita cedar tree with gorgeous grain, is continuing to pass down to next generation even now.
It is called "tub" which is a product without lid, created using straight grain as raw material, and with bamboo or copper braid. On the other hand, a product with lid and created using flat grain as raw material is called "barrel".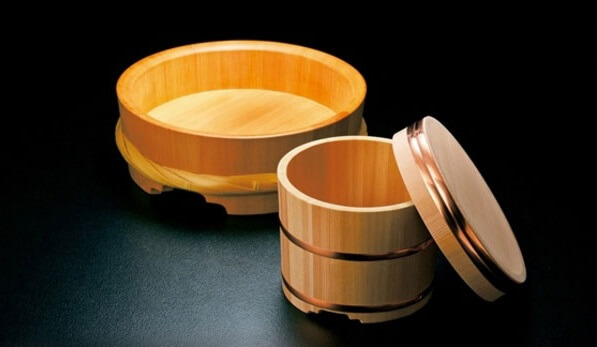 Tub (left) and Barrel (right)
(Image: Kogei Japan)
Distinctive Features and How To Use Traditional Akita Cedar Barrels
What makes special about Akita cedar barrel is that very nice scent of Akita cedar and its excellent water absorbency. It is said that sake in the cedar barrel makes more better taste because of distinctive nice scent of Akita cedar. So that, it would be nice to use Akita cedar barrel as a water or sake container to enjoy the scent.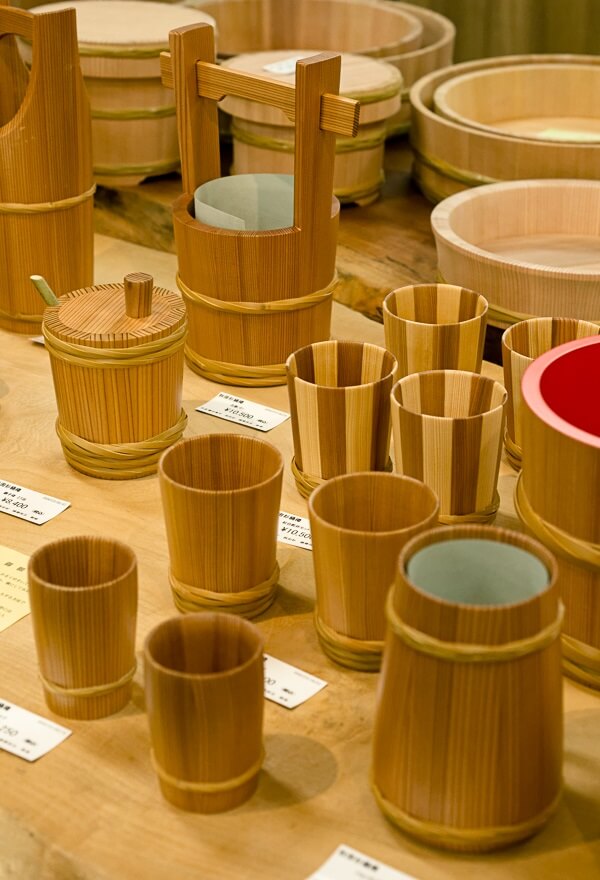 (Image: LDT Interior Shop)
Also, unique flavor of Akita cedar can be tasted and enjoyed by using it as rice container or soy sauce barrel. Because it has unique advantage of adjusting salt concentration, the taste of soy sauce will be mellow. In addition, it can be used for long time because Akita cedar has strong resistant to moisture and shrink.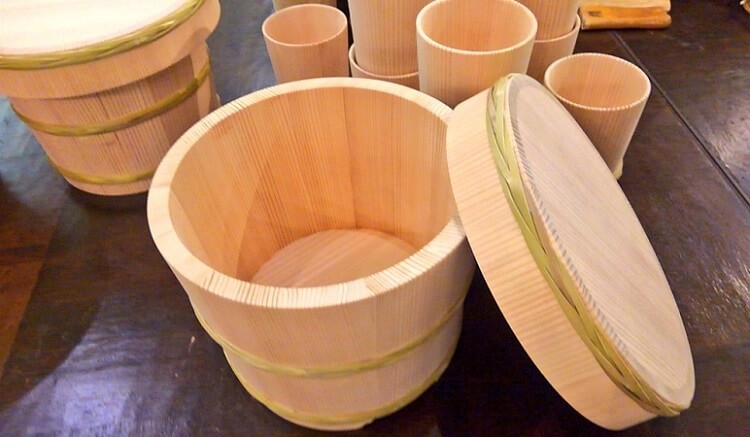 (Image: Twitter @hoyafeti)
How Akita Cedar Products Different From Other Cedar Products?
What kind of tree is the Akita cedar which has been used over 1000 years as raw material for fascinating woodwork products?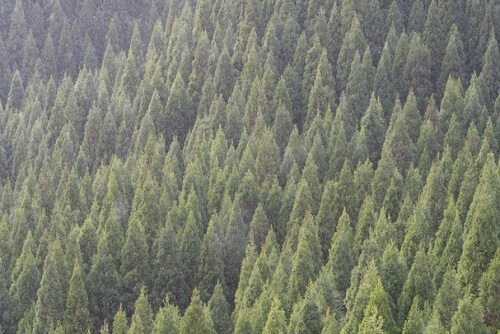 (Image: GANREF)
Akita cedar is literally a natural cedar tree in Akita prefecture. In fact, it is one of the beautiful forests lined with Cypress of Kiso and Hiba of Aomori. Life time is about 200-250 years. Unlike artificially planted cedar trees in many areas, it grows gently since it grows without any thinning work. Because it has narrow age ring, it is very strong.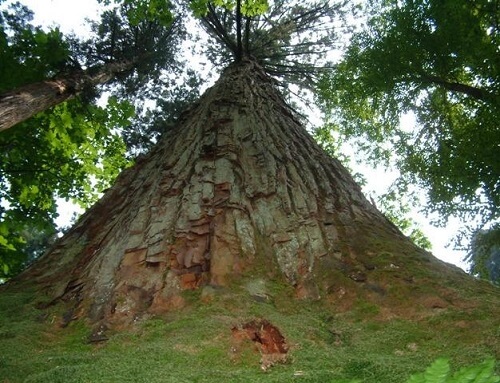 (Image: Jaran Net)
One of distinct feature of Akita cedar is that it has beautiful and detailed grain because of narrow age rings also. In addition, it has superior property of durability since there is less expansion and contraction, and tight wrapping.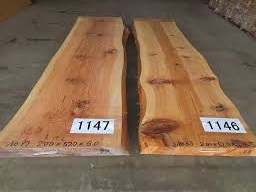 (Image: Akita-sugi.com)
In Conclusion
Akita cedar is one of the representative trees in Japan. Its distinctive feature is that strong and resistance of water. Japanese people know this fact for very long time and using it as a wood material to create products. So, production of Akita cedar can be very long usage and tough. And Akita cedar barrel is one main example of such products.
Akita cedar barrel is not only tough in strength and resistance of moisture, but also it has unique scent. This scent can be used in sake and meal to make more delicious. So, I would suggest Akita cedar barrel could be wonderful present for you or friends who enjoys delicious meal.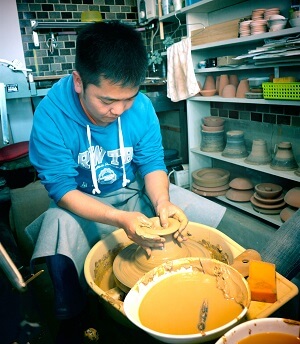 Author - huchka
I am from Mongolia and studying abroad in Japan since 2007. Currently, I am living in Osaka and studying at Graduate school of Information Science and Technology, Osaka University. I have always fascinated about Japan product's quality in so many different levels, especially in deep specific fields. Also, Japan has very interesting long historic and traditional culture and it has been kept so well within modern era that I found amazing.
Recently, I am taking interest in handmade crafts and it's background culture and history. So I can introduce what you are looking or interesting.