In the hopes of at once displaying and preserving the papers and fabrics of Kyoto's most valuable artistic treasures, artisans today emply a traditional and time honoured method suited for the job. For example, hanging scrolls, frames, folding screens, sliding screens, and partitions are all traditional ways to at once display and protect ancient forms of visual art for future generations' enjoyment. In Kyoto, during the thousand-year period of its flourishing capital of Japan, the need for a tasteful and safe way to mount and display art in the bustling shrines and quiet tea rooms of the Imperial Court skyrocketed. Meanwhile, the natural surroundings of the river and valley around Kyoto provided the materials with which skilled artisans developed their preservation methods. It is said that these world-class aesthetic and artistic masters of the ancient capital improved both their craft and their ways of presenting it for the enjoyment of others through the centuries ever since.  (images: kyo-hyougu.jp)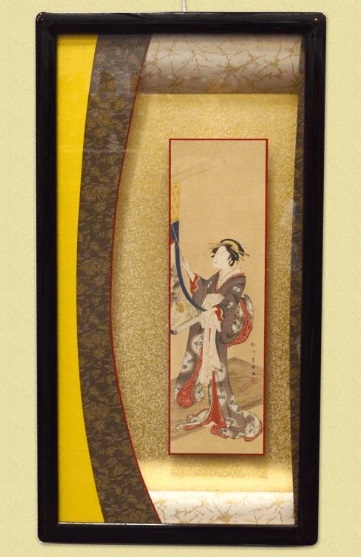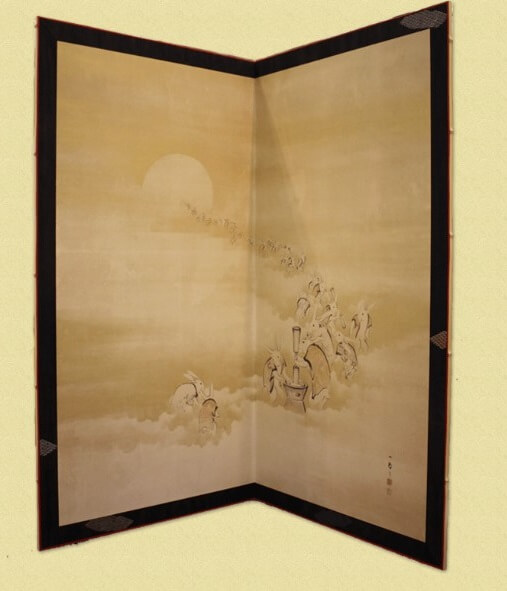 As the motto of this traditional framing method, one which has been passed down for generations, the master framers adopted as their aim the effort to "leave for hundreds of years and more" Kyoto's art through repairs, preservation, and restoration. In this post I'll introduce in detail the works of these master framers and the products they are entrusted with protecting.
Japanese Hanging Scrolls: Damage, Repair, and Restoration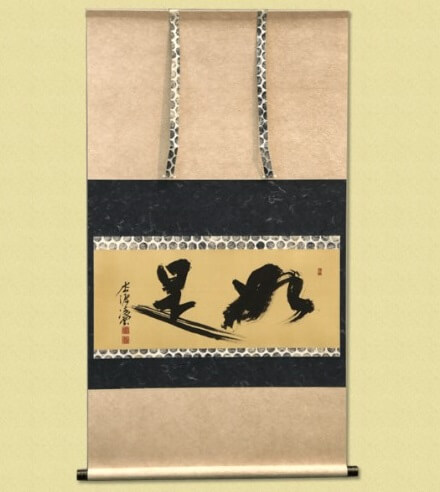 The famous Japanese hanging scroll – perhaps you've seen them in films or television shows. They are ubiquitous with the world of samurai and geisha, and are sure to be found in any teahouse or even high-end sushi bars.
Hanging scrolls are always created atop washi Japanese paper. Nevertheless, over time they are vulnerable to degradation and decay. Tearing, separation of layers, peeling of paint, and the attacks of hungry insects are some of the greatest dangers facing Japanese hanging scrolls. Left alone, hanging scrolls fade to white over time, losing their original colours and imagery. Modern processes of restoring the original colouring and cleaning the exposed areas of the washi Japanese paper acting as canvas are now essential to the care and protection of these treasured hanging scrolls.
Japanese Folding Screens: Damage, Repair, and Restoration
Folding screens are commonly used as room dividers in Japanese matted homes and businesses. You've probably seen dividers inspired by these traditional works of art for sale in household wares stores around the world. Unlike those copies, these are the real deal. As result they require the care and attention of a valuable piece of art.
The decorated panels of Byoubu Japanese folding screens face the same type of wear and tear as hanging scrolls. The main difference in their restoration and repair is the matter of the paper and materials at their hinges – should the hinges themselves be damaged, the screen's repair becomes a much larger job.
A Japanese Folding Screen, Before and After Repair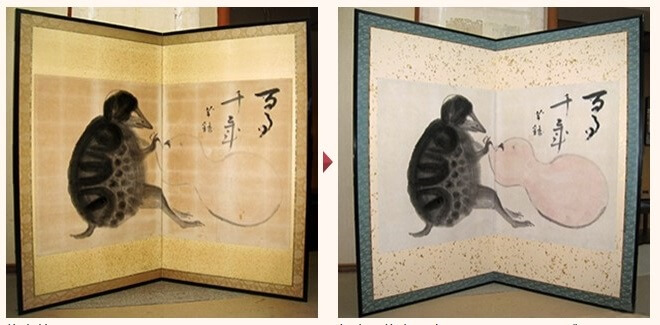 (Image: seisindou1.sakura.ne.jp)
Here we can see a successful repair, completed with a deep cleaning stage bringing out the full colour of the squash vegetable in the hands of the fabled Kappa river-dweller. The cloth upon which this image was mounted has been replaced, giving the Kappa's portrait greater strength by juxtaposing it with a blue background in place of the original brown.
Conclusion: The Invaluable Art of Restoration and Preservation
The Kyoto framers working today are responsible for keeping these heritage works of traditional art alive and well for the enjoyment of future generations. Without their skillful work, hundreds of years of creations would be lost to the decay and damage of time. In this way, Kyoto framers are true to their craft – they continue traditions begun by the earliest framers, without whose work today's craftspeople and art fans would have nothing left to preserve and appreciate. With the right care and attention, the timeless art of the ancient capital of Kyoto can become just that – timeless!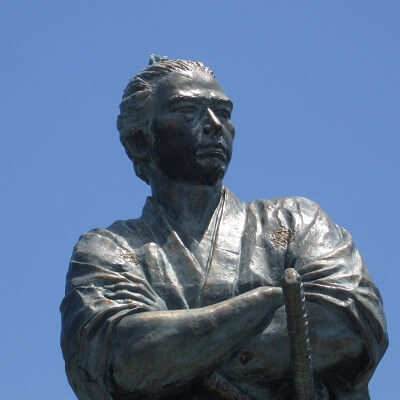 Author - Jay
In my spare time I enjoy watching baseball, tasting local cuisine, and exploring by road and rail. Having lived in several cities around the world, I have an appreciation for local as well as international histories and cultures. Excited by cultural and social exchange, it is my hope that this blog will help promote an interest in Japanese traditional wares and practises by introducing you to their history and meanings.