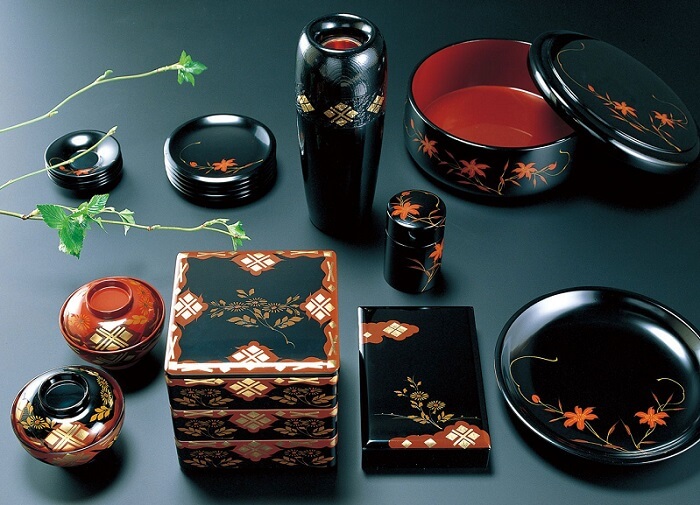 (Image: Iwate Sightseeing Association)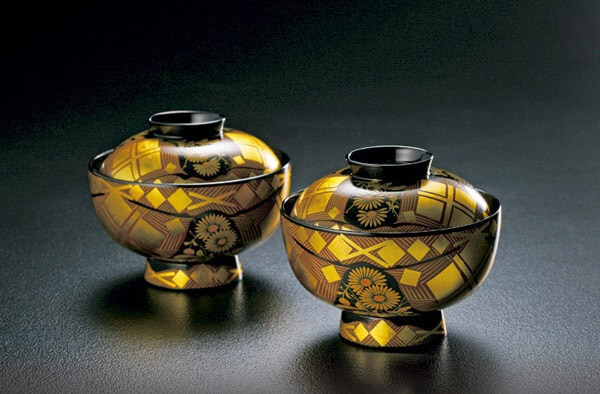 (Image: tohoku.meti.go.jp)
(Image: Edomon Style)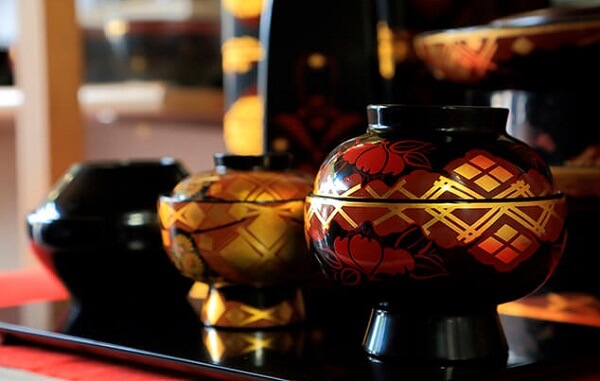 (Image: r-tsushin.com)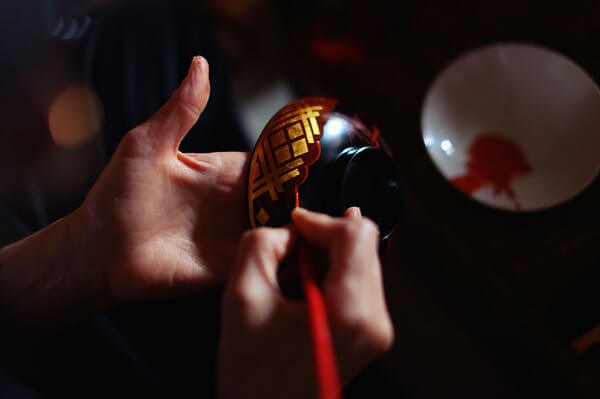 (Image: colocal.jp)
OneHidehira lacquerware is made around in Hirazumi-cho, Iwate prefecture. The features of Hidehira lacquerware is that it uses Gold leaf collected around Hiraizumi, and there are fewer vivid patterns as a lacquerware. Not only the appearance design but also texture of handling itself has its own unique features, and it bring out advantage of the natural beauty of lacquer with gloss. Therefore, it is not an unnatural gloss, so natural lacquer it self's beauty of appearance on the surface shows fantastic vivid colors.
Is It a Perfect Tableware for Everyday Use?
Hidehira lacquerware made by skilled craftsmen is very beautiful and user-friendly, so, in fact it is perfect for everyday use.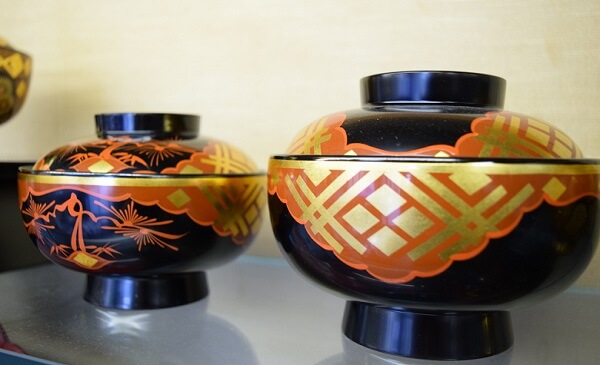 The feature of "Hidehira Bowl" is that "Genji cloud", which is cloud shaped pattern, and "Vocational diamond pattern", which is made from combination of diamonds, are painted on it. Not to mention the distinctive elegance of lacquer, glittering gold leaf, and pictures of the flowers and Yoshiyoshi symbols makes it gorgeous.
Making process of Hidehira lacquerware is very long. It has 15 steps including paint and foil paste, and it could take over 3 months. All the steps are handmade and each craftsman check with great care quality of products at each and every step. For instance, as for "base wood" which is base body wood for lacquerware, thickness and roundness has to be adjusted by considering ease of usage. So, it fits perfectly for handling and drinking from it.
This lacquerware can be easily misunderstood by "Feels heavy" or "Price threshold is high". However, it is easy to handle, light and tough which makes it perfect for everyday use, because all the materials including lacquer and wood are natural. Because of its excellent thermal insulation, it is hard to cool down for hot dishes. So, one special point of Hidehira lacquerware is that it can preserve delicious taste for a long time.
More Than 10 Times Higher Price Than Normal Lacquerware!!!
How much cost do you think Hidehira lacquer with this complex creation process of steps, efforts, and long time?
By the way, making a Hidehira lacquerware is written as a about 3 months in above of this article. However, as for a preparing wood by cutting down trees, it usually takes 1-5 years to dry moisture out of woods.
Hidehira Lacquerware Bowl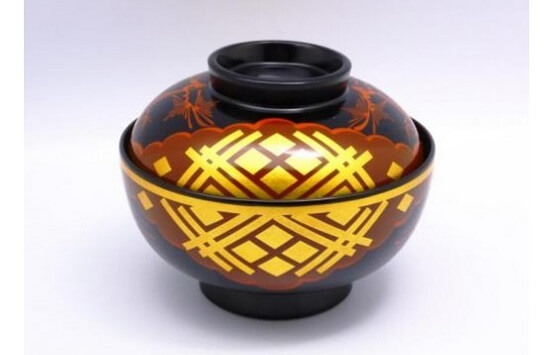 Price 17,280 JPY (approx. $155, for only 1 bowl !)
Dimensions: Diameter 12.8cm x Height 9.5 cm
This is representative bowl of Hidehiro lacquerware which skilled craftsmen drew patterns one by one carefully.
Maruzan lacquerware has been kept the word "make good things" firmly from the beginning, this continues to make durable, beautiful, and authentic lacquerware by handmade. Craftsman, with very skilled hand, made this lacquerware bowl spending long time and effort.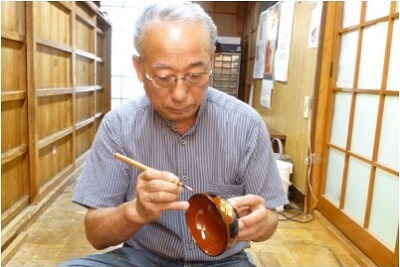 In Conclusion
Hidehira lacquerware is very beautiful and useful kitchenware. However, because of its making effort and time, it comes with price. I think, this kind of lacquerware is for the ones and families who really understands art and sweat. It is very surprising that only preparing the wood material for Hidehira lacquerware takes 1 to 5 years. For the reason, the time, the effort, the artistic sense, the continuous hard work, all things that art have, is poured into this luxury and gorgeous lacquerware.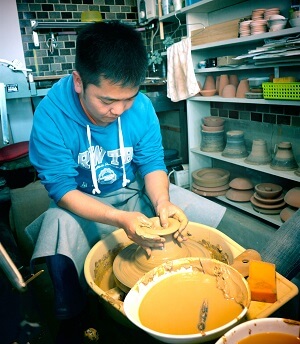 Author - huchka
I am from Mongolia and studying abroad in Japan since 2007. Currently, I am living in Osaka and studying at Graduate school of Information Science and Technology, Osaka University. I have always fascinated about Japan product's quality in so many different levels, especially in deep specific fields. Also, Japan has very interesting long historic and traditional culture and it has been kept so well within modern era that I found amazing.
Recently, I am taking interest in handmade crafts and it's background culture and history. So I can introduce what you are looking or interesting.
Related Products