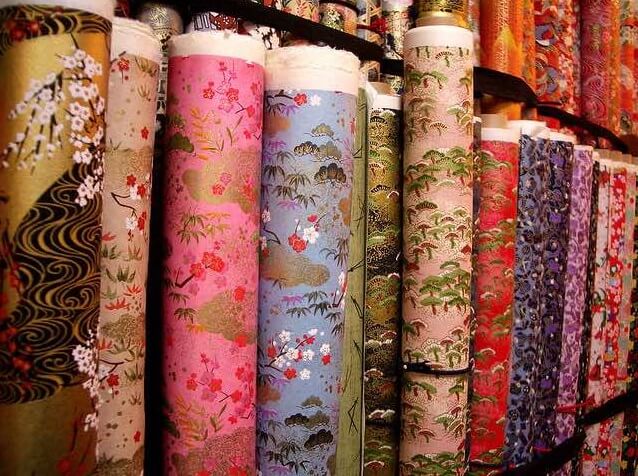 (Image: thekono.com)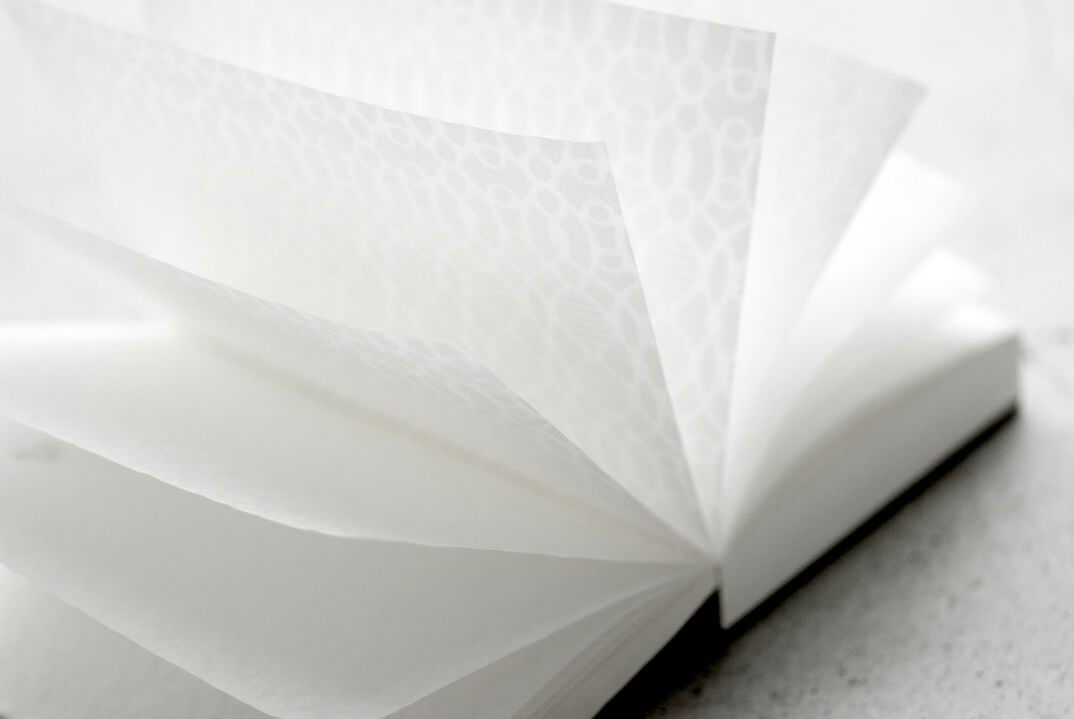 (Image: tsite.jp)


(Image: furukawashoten.jp)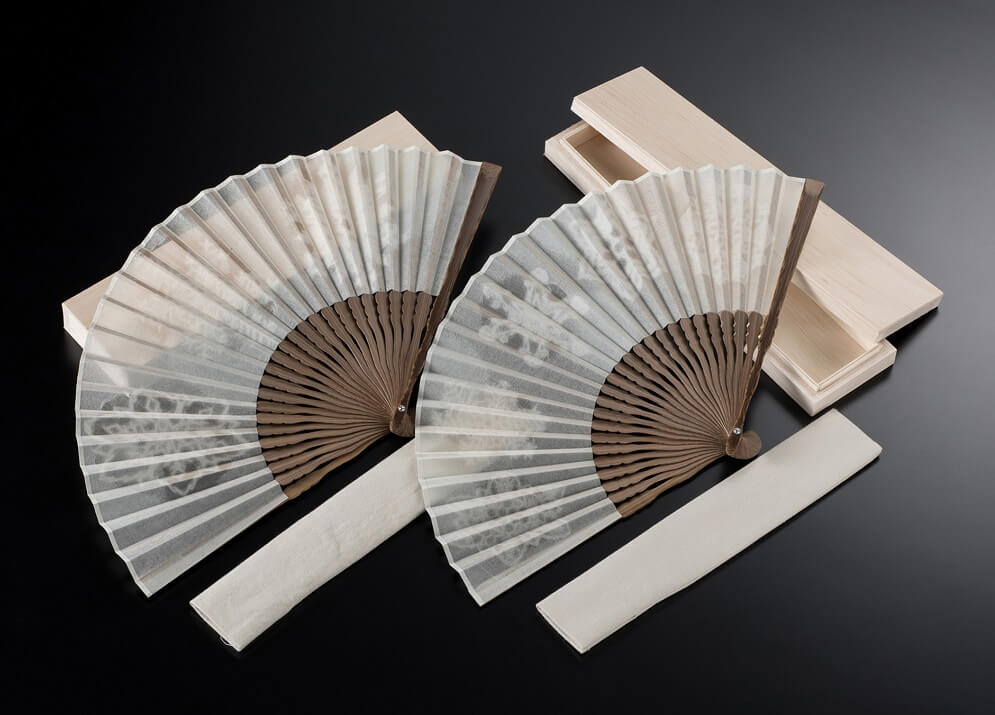 (Image: JR Tokai)
Mino Washi is a thin, strong, but also beautiful 'Washi (Japanese paper)'.
The production of Mino Washi began in the Nara Era 1300 years ago, in nature-rich Mino where the main ingredients of Washi (mulberry) was cultivated. The outstanding papermaking technique of the crafts people draw forth the beauty that the original material has. In each and every one of the paper, and in each and every delicacy is the accumulation of techniques. Even the Tokugawa Shogunate favored these beautiful papers.
This Mino Washi is still a very important traditional crafts in Japan today, and it has also been registered to the UNESCO Cultural Heritage.
Let's take a look at it in detail.


(Image: Mino City)
How Did Mino Washi Get Recognized as a World Heritage?
In 2004, Mino Washi was registered to UNESCO Cultural Heritage as a "Washi; the Japanese handmade paper technique". This was a result of Washi craftsman pursuing the 'Washi that reflects the beauty of lights than any other Washi'.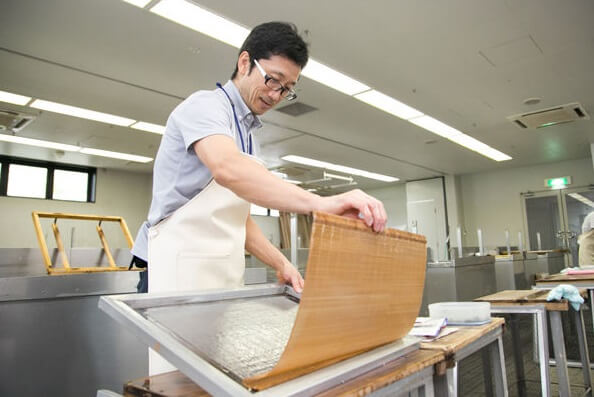 (Image: gnavi.co.jp)
The first and the most important idea that crafts people came up with was that Washi had to be 'pure white'. In order to achieve this, extreme attention was put into choosing the main material, mulberry; only those that were perfect in color and texture were used.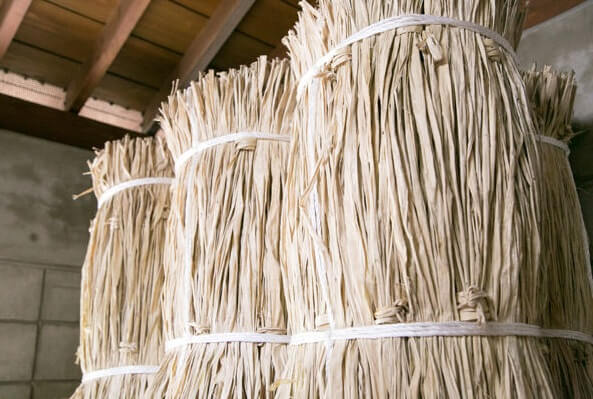 (Image: gnavi.co.jp)
Choosing a good material, however, wasn't the end of it.
The material had to be softened, be cleansed of any lye, any black skins or anything that had changed its colors. This is a process that any production area follow through. But Mino is probably the only place that takes two days for this one specific process. Using just their own eyes and hands, the crafts people take out any impurity that floats atop ice-cold water. This spirit and tolerance is what creates the pure white of the Mino Washi.
After that process, they mix the material and the liquid extracted from the roots of a hollyhock. And using a tool called 'Suketa', they scoop up the mixture from 'Sukibune (the container that holds the mixture)' and shake it in a gentle motion. By doing this, the fibers intertwine with each other, which makes Mino Washi a thin, but strong paper. After pressuring the water out and it goes through a drying process, the Washi is complete.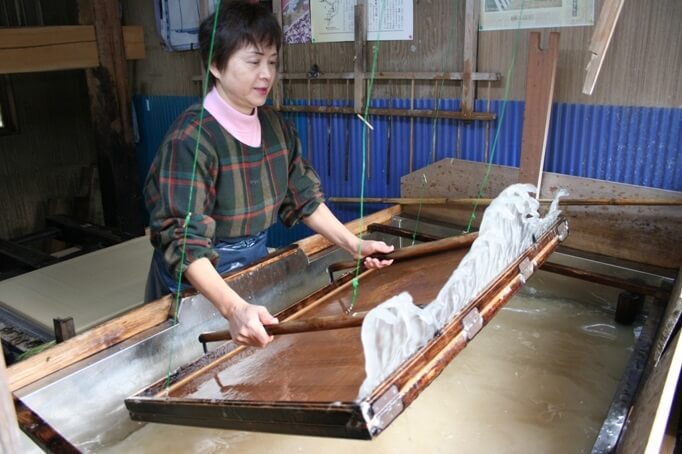 (Image: city.mino.gifu.jp)
The Mino Washi, a creation of passion and delicacy, is considered one of the highest of Japanese Washi even to this day. In fact, guest house in Kyoto which welcomes VIPs from abroad uses real Mino Washi in most of the items they have; that is, from sliding doors to lighting equipment.
A Day in the Life of Mino Washi Crafts People
People say that it takes at least 10 years to master Mino Washi making.
It is a long way before one can become a professional, but people can also experience a day in such life at Mino Washi Hall. They offer a program called 'Papermaking Experience', where you get to use the real tools, real materials, and make the Mino Washi.
Mino Han Course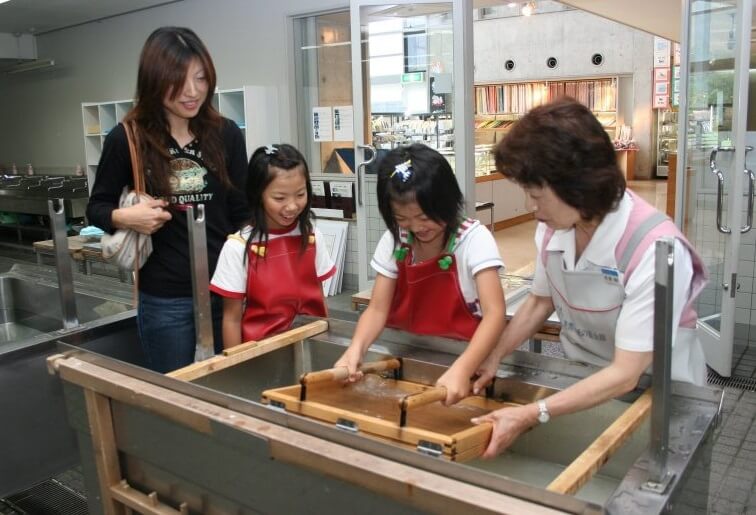 (Image: city.mino.gifu.jp)
Using traditional technique 'Nagashizuki', you can experience the making of Mino Han (33 cm×45 cm) in this course.
If you request them, you can also add other materials such as a maple tree.
Reception hour: 9 A.M. to 4 P.M.
Time required: About 20 minutes
Item: Mino Washi(33 cm×45 cm, one)
Fee: 500 JPY (approx. $4.50 / €4)
※ Entrance fee is not included
Your One and Only 'Mino Washi Light Stand'/ 'Mino Washi Partition'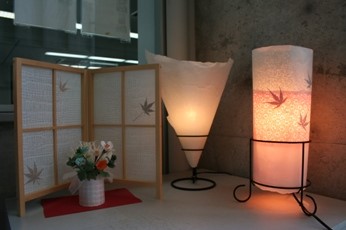 If you purchase a kit, you can also make your original light stand or a partition using the Mino Han or Rakusui paper that you made.
Kit:
Mino Washi light stand 2,000 yen
Small Partition 1,500 yen
Experiencing the professional – 1 hour program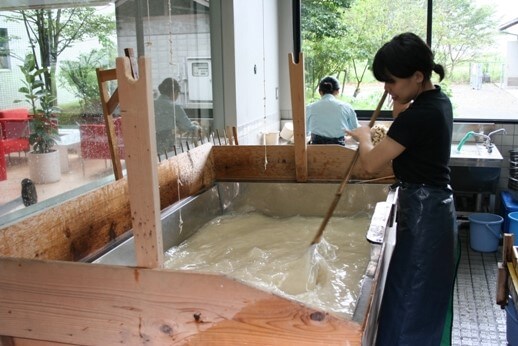 In this course, you can experience the purifying process, processing materials including the mulberry, preparing the 'Sukibune', and the making of the paper.
Reception day&hour: Every Saturday from 11 A.M. to 12 P.M.
Fee: 800 JPY (approx. $7 / €6.50)
Item:   Mino Han(33 cm×45 cm, one, materials included)
※ Entrance fee is not included
Access: Mino Washi Japanese Traditional Paper Museum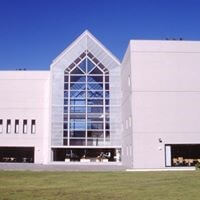 Address: 〒501-3788
1851-3, Warabi, Mino City, Gifu Prefecture
Tel: 575-34-8111
Facebook: https://www.facebook.com/MinoWashiPaperMuseum
URL: http://www.city.mino.gifu.jp/minogami/
In Conclusion
There are about 30 crafts people who make Mino Washi. Out of these 30 people, only 6 people can make the Mino Washi of the finest quality. Recently, however, 11 people gathered from all over Japan to learn the making of Mino Washi, in a belief that Mino is the place to become the professional Mino Washi crafts people.
Aside from Mino Washi, Shirakawa-go, which is a world heritage exists in Gifu. It is hardly know, but is a great sightseeing spot for tourist. If you want to experience the deepest of Japan, visiting Gifu will surely provide you the best.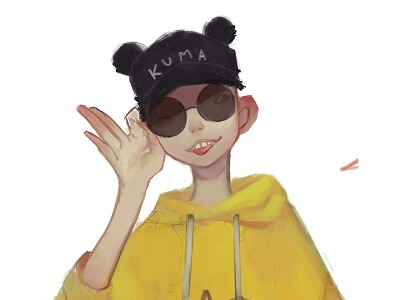 Author - Kanna
A writing/translating enthusiast and a part-time illustrator, recently graduated from Sophia University. My expertise is in media and English studies, but I am also interested in a wide variety of fields, including traditions of art in Japan and how it has changed and been preserved. I hope people find interest in Japan through this blog!
Our Products in Related Category