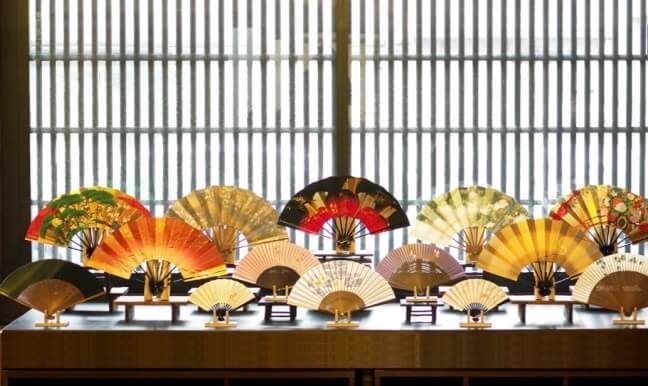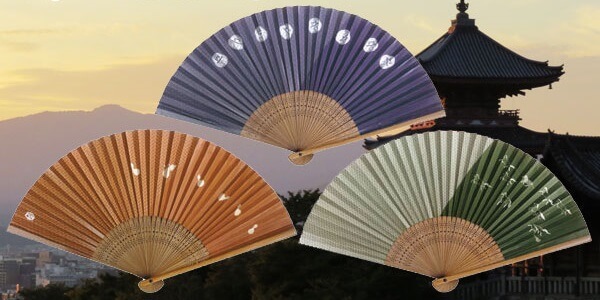 (Images: zagimun.org)
Kyo-sensu, or Kyoto folding fans, are mainly produced using bamboo and paper, and sometimes silk. Often made using Japanese timber bamboo and painted with Silver/Gold leaf or gold lacquer, it has been traditionally considered as a luxurious work of art from the old times.
There are various types of Kyoto folding fans, from practical to artistic items used for ritualistic events such as wedding. Let's look at some of these fans.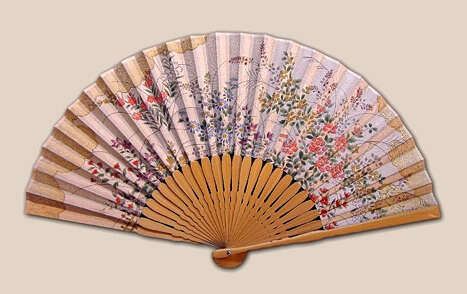 (Images: onishi-kyosendo.jp)
This is a collaborative item between three different traditional Japanese crafts, Kyo-yu-zen, Nishijin-ori, and Kyoto folding fan. Using pure silk of the highest rank, each crafts person put their passion into producing a single work of art. An artistic piece that has bits of traditional Kyoto compressed into one.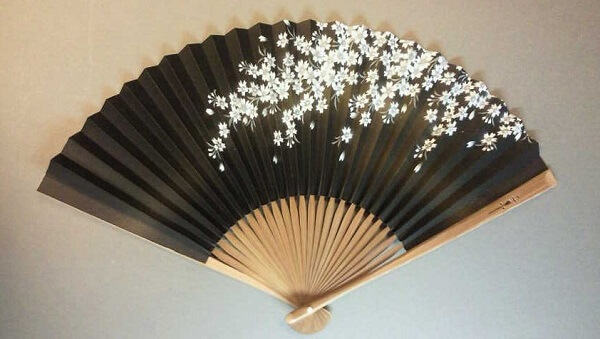 (Images: Livedoor Blog)
This grayish fan with beautifully hand drawn cherry blossoms is a summer item for men. This practical Kyoto folding fan was made by a workshop that is said to have begun in 1830, Ohnishi Kyosendo, and its summer series is gaining popularity for its elegant design.
About Kyoto Folding Fan
Since 'being eco' and nostalgia has become a popular phrase in Japan today, fans are beginning to gain popularity among younger people. A traditional craft with 1200 years of history, is now a fashionable item that can be seen anywhere.
Japanese fans are sold from 100 JPY at a dollar shop in Japan, but some of the items can be of much higher importance. Among the most well-known is the Kyoto folding fan, an item made in the center of Japanese history and tradition—Kyoto. It is deeply loved by those who are attracted to the culture of Japan.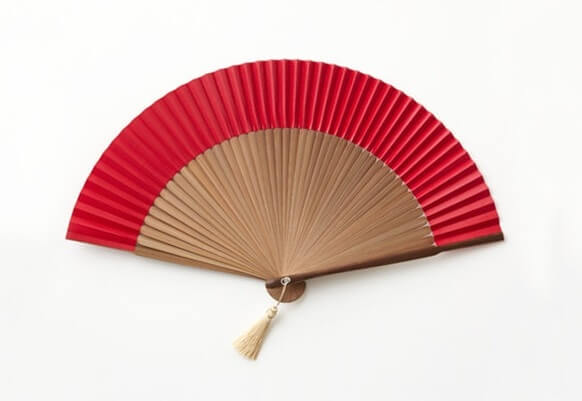 (Images: japan-design.imazy.net)
Kyoto folding fans refer to traditional fans that are made by crafts people using materials of Kyoto and its surrounding areas. They are used the same way as any other fans, but unlike the typical items, they are made by crafts people with high standard for quality, and holds a delicacy and strength one cannot imagine from its sensitive appearance. Thus the crafts people openly states: "Kyoto folding fans should be the best choice among any items of alike, its durability is nothing like the others"
If you're into the traditions and culture of Kyoto, this might be a fan for you.
Certification for Kyoto Folding Fan
There is something one must consider before buying these fans. Just because a fan is being sold or had been made in Kyoto, it does not qualify as a real Kyoto folding fan. It is said that this fan goes around the hands of crafts people 87 times before completion, and requires 88 steps overall; otherwise a Kyoto-made fan will not be considered as real. Also, whether a fan is a real Kyoto folding fan or not is determined by the Kyoto Fans Association of Commerce and Industries, and only those who belong to this group is allowed to produce the said fans.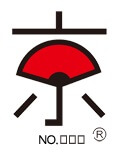 The authentic Kyoto folding fans have the official certification logo shown above that proves its authenticity.
This mark is only given to real Kyoto folding fans, and proves that it was made in Japan with materials of Kyoto. If you want an authentic craft of Kyoto folding fan, please do check for this logo mark.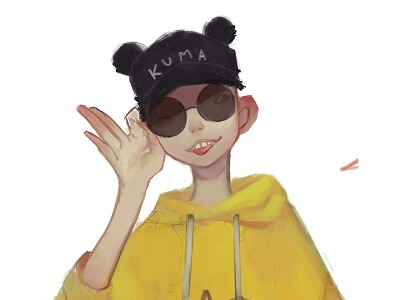 Author - Kanna
A writing/translating enthusiast and a part-time illustrator, recently graduated from Sophia University. My expertise is in media and English studies, but I am also interested in a wide variety of fields, including traditions of art in Japan and how it has changed and been preserved. I hope people find interest in Japan through this blog!