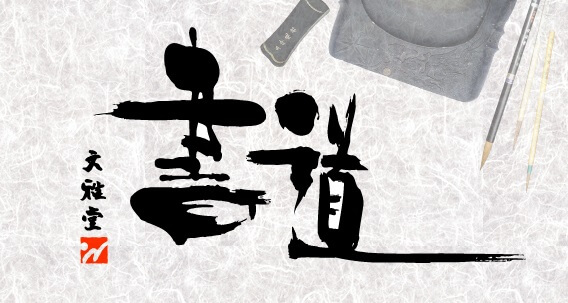 There are a lot of Shodo schools exist in Japan. Not only in Shodo calligraphy, there are schools in other genre of arts and traditions such as Kado Japanese flower arrangements, Sado Japanese Tea Ceremony, Judo and so on. In some genre, there are clearly majority of schools and firm hierarchies. In Sado Japanese Tea Ceremony, for example, there are three major schools, and one of them is always invited by the government or officials to welcome national guests or VIPs. In comparison, schools in Shodo doesn't have such majority or minority, or hierarchy among schools. Simply, there are numerous schools in Shodo Japanese writing world. Of course, some schools have a lot of members and some have a few, and they are different from each other. Also, style of calligraphy art and writing, stance and history are widely different from each other.
In addition, the style (or character shapes) of their works has trends. Some school write characters like the list of Sumo wrestler as follows. Some others write like artistic characters that are hard to be seen as language characters. Some schools in same parent school differ their styles depending on the master calligraphers (teachers).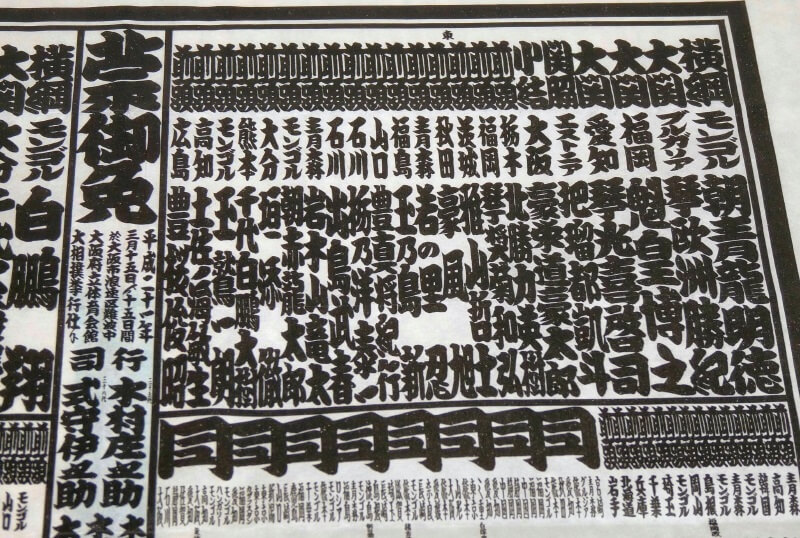 Having said that, there are two big groups among Shodo schools. Each group has its trend in their works. The two are called Mainichi group and Yomiuri group. The main bodies of the groups are Maihichi Sho-method School and Yomiuri Shodo School. Each school has a lot of branches and sub-schools. Anyway, these two are recognized as largest groups in Japan among calligraphers. As I said at the beginning, however, there are no hierarchy among schools and sub-schools under each group differs a lot. So, it is difficult to say which school is the top of Japanese Shodo schools.
However, saying like this just means nothing. So, I'll try to collect what Japanese calligraphers say about the two major groups and how they are considered about their works in the following section.
Quotes of Japanese Calligraphers about Yomiuri and Mainichi Groups
<Quote 1>
Shodo works of schools in Yomiuri group are likely to be written by kengo or hard hair brushes,
And ones of schools in Mainichi group are likely to be written by soft sheep brushes with very dark ink
<Quote 2>
When looking at works in exhibitions or competitions,
Yomiuri groups tend to be described as traditional, technical and conservative, whilst
Mainichi groups tend to be described as revolutional, expressive and liberal
<Quote 3>
To me, simply,
Yomiuri is the Shodo writing. They are pure.
Mainichi is the Art writing. They are innovative.
Finally, here I'll show you an image from an exhibition of each group. They are awarded Shodo calligraphy works in each exhibition, so it can be said that they represent style of the group. Can you feel the differences?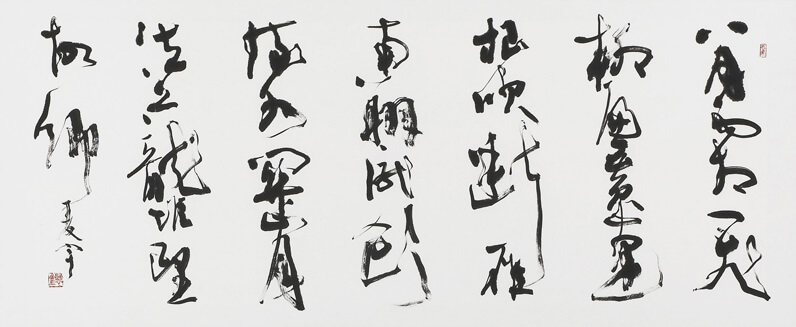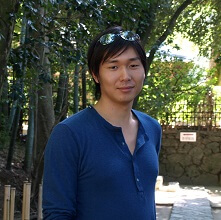 Author - Hiro
Lived in Kyoto in school days, I was impressed by profundity of history and tradition of the city. Had a job to join the three major festivals of Kyoto: Aoi, Jidai and Gion festivals. Love Kyoto and Japanese culture.
Manager of OrientalSouls.com, selling items of Japanese culture, tradition and craftsmanship. I'll introduce interesting information about Japan!
You May Also Be Interested In...