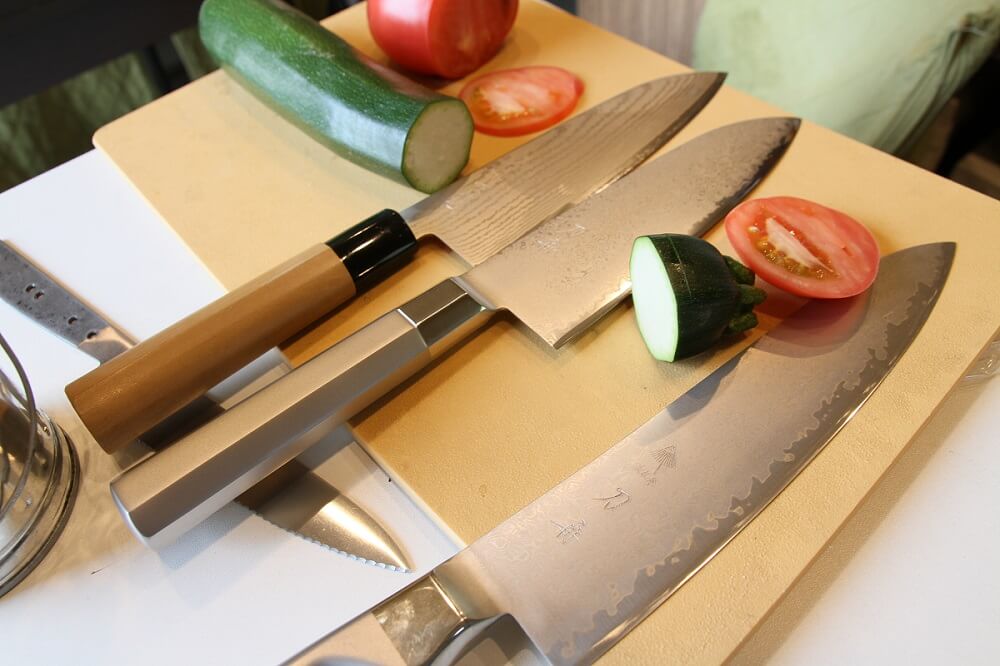 Recently, it is concerned in Japan that international competitiveness has been dropped. In chef industry, however, it is not the case. In accordance with rising presence of Japanese cuisine, professional chefs of Japanese cuisine are in great demand in the world. In addition, the number of people come to Japan to learn Japanese cuisine is increasing.
According to statistics by the Ministry of Finance of Japan, export value of kitchen cutlery is keep increasing since 2004. (except in the year of Bankruptcy of Lehman Brothers)
Japan: The World's Factory of High Grade Chef Knives
In a couple of decades ago, Michelin star chefs bought lots of Japanese chef knives when they visited Japan. Now in the world, not only chefs but also many ordinary people come to use chef knives and kitchen knives made in Japan.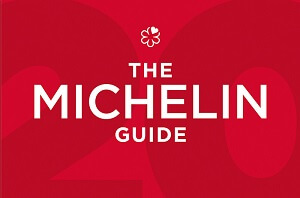 The reason why top chefs in the world values Japanese chef knives is their cutting quality. Cutlery making craftsmen in Japan have excellent skills to make extremely sharp blades. Those skills are at top level in the world. For example, a famous cutlery maker in Germany, Zwilling J.A. Henckels, built a factory in Seki, a famous product center of Japanese knives in Japan. This fact, the flagship model Western kitchen knives of Henckels are made in Seki Japan, may not be widely recognized outside the cutlery industry. The factory was built to produce their flagship kitchen knives. Skills of craftsmen in Seki were necessary to meet their quality requirements.
Response in the Internet for Japanese Knives
Thus, there are a lot of fans of Japanese knives in the world because of its cutting performance.
Here I summarized how those cutlery lovers in the world respond and evaluate to Japanese knives.
Reference:
Why so japanocentric? (BBS)
There are far more knowledgeable members than I on this forum that will chime in, some considerations why most of us think that Japanese and Japanese inspired knives are better are because:
1.) Their knife profile give the cook multiple ways to cut with them. example: Sure it can be done but its rather tough to push-cut with a proper European Chef knife.
2.)The steels that are used are very specialized. They are selected specifically for their use. Some are very hard, allowing amazing long edge holding ability.
3.) The knives we discuss around her are all hand made, but people that take their craft very seriously. Its a cross between an utility industry and artistic expression. Spend some times looking at the knives from the craftsmen on this board.
Mucho Bocho, North Carolina USA 
I am one of the partial "imitators" of Japanese made knives and here is why I do it.
Japanese culture makes a special emphasis on efficiency, be it in sports, arts or trades. For instance, by selecting a profile in a knife that allows efficient cutting, by choosing a steel that gets very sharp and can be hardened to high RCs, by giving a knife a thin geometry (some makers) you get a knife that will cut very well. There are subtle differences among knives from different makers, but in general the consensus wold be that Japanese knives outperform European knives.
Efficiency and performance is worth imitation, and building upon. I personally picked a few things from Japanese makers and few things from American makers. Zero from German or French makers.
Kitchen knives are like cars. A simple car with get you from point A to point B, but you can put a simple car on a race track. European makers can make whatever claims they like, but until their knives prove themselves, it's all talk. When I look at some knives, I see how they are ground and know what they are capable of.
Note that many people on this forum are professional users and capable about evaluating a knife. So, many are Japanosentric for a good reason.
M
PS: Do I personally think that Japanese knives are best in the world, no. But they are worth imitating and build and improve upon.
Marko Tsourkan, New York USA 
@Marco
Thank you for your answer. I know "imitator" is a poor choice of words, i just did not know how to say ist in other words. It was in no way meant as an insult, i am sorry i you took it as such.
All you say ist true. But all the japanese steels have euro equivanlents. And these equivalents are used by knivemakers and they harden it to the same degree than the japanese makers. They also got very thin geometries an consequently cut well. Again: i am not talking about the buttersteel-everday-zwilling knife here, but handforged artisan knives. Thats what puzzles me.
banjo1071, Switzerland
Reference:
japan knives (YouTube)
I AM PUTTING NO PRESSURE ON THE BLADE
blade barely cuts into tomato
IT IS JUST GOING STRAIGHT THROUGH
WeAlmostDied
How sharp a knife is means nothing. A quality knife is one that holds the edge for longer and sharpens easily.
>  you are partially correct ! All of the high quality Japanese knives hold an edge for a very long time and easy to re sharpen.
Cristi Neagu > ChefGiovanni
All knives are like this with the factory sharpened blade
> This knife was handsharpened by guys in Japan that have had years of training and have mastered the art of sharpening.
Matt Springall > Intuitive Survival
Any good knife can cut this sharp. My dad always told me, as long as you take care of the knife and hone it after every job you'll only need to sharpen it every few weeks, if that. My pocket knives and hunting knives are all this sharp. Still a good video, and it's quite the nice knife.
> Yep, I have a knife I got at a grocery store for about $8 and a knife that was $50 or so from Germany. I use the $8 one most of the time because it's easier to sharpen well and is so cheap it flexes nicely. The $50 one you have to get the angle just right at about 18 degrees to sharpen it well and its too solid to flex at all. Both are chef knives but the "junk" one seems a lot better. The "junk" one also has a solid plastic handle which will probably never separate from the tang and the "better" knive's wooden handle probably will, providing a nice growing place for bacteria. The thicker one even sticks more in items that squeeze its sides with pressure. Sometimes cheap is better.
>> nothing wrong with a cheap knife. I have one I use at work outlasted all the knives there and still no need to sharpen it yet. Got it for 2$. But I made sure it was good blade steel. Knives higher up get treated like samurai blades in terms of maintaining it. Depends on the care you give your blades as well.
CrimsonSkyz > momentinpassing > henvdemon
In Conclusion
(and personal opinion)
Well, it's quite natural that people have different opinions. Someone said "it's nothing special that new knife cut pretty well", or "cutting soft stuff like tomato can't be impressive", and others surprised sharpness and cutting quality of Japanese knives.
I understand both sides of opinions. Even in Japan, there's a YouTube movie that appeals how well $1 shop kitchen knife cut things! (A famous $1 shop Daiso sells a kitchen knife named "galaxy" really for $1) However, I would say there are clear differences between $1 kitchen knife and $50 knife, between $50 knife and $100 chef knife, and also between $100 chef knife and $300 expensive knife. The differences are in their appearances, cutting quality, amount of labor spent and so on…
It depends on how much you want to pay for kitchen knives, situation you use your knives or purpose of your knife. I believe top chefs use knives each costs hundreds of bucks because there are fair reasons for those knives.
In my experience (I'm ashamed to say because I'm just an ordinary individual, not even a chef…), cutting quality dramatically changed from the price range over $100. And cutting performance is much higher for $300 chef knives. It's also true that expensive knives can be sharpened much easier as many people say. In the end, I became unable to go back to lower price knives once I started to use one of higher price.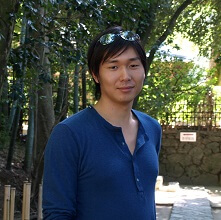 Author - Hiro
Lived in Kyoto in school days, I was impressed by profundity of history and tradition of the city. Had a job to join the three major festivals of Kyoto: Aoi, Jidai and Gion festivals. Love Kyoto and Japanese culture.
Manager of OrientalSouls.com, selling items of Japanese culture, tradition and craftsmanship. I'll introduce interesting information about Japan!
Our Products in Related Category