(Image: n-taizo.com)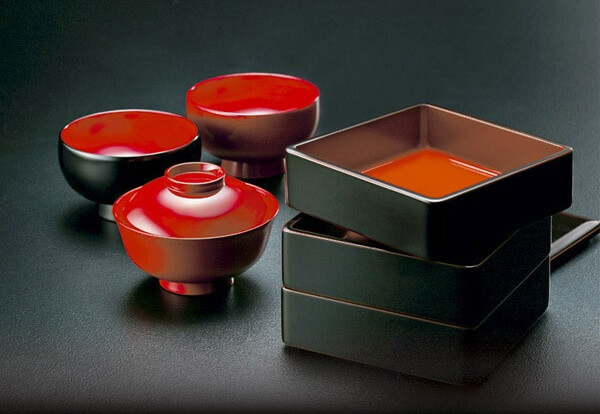 (Image: Akita Pref.)


(Image: furusato-tax.jp)
Kawatsura Lacquerware is known for its durability despite its cheap cost. The pricing was realized by reducing the production cost during the process of lacquer making.
These lacquerwares include livingware such as bowls, trays, and multi-tiered food box, and they have been popular as items of everyday use from the old days. However, 60% of the lacquerware sold today is a bowl. That is why in this blog, I'd like to tell you how these bowls are being made.
Kawatsura is a Region that Believes in the 'Wood'
Kawatsura Lacquerware are made in Kawatsura-cho in Yuzawa city, which is in the Southern part of Akita Prefecture. On this particular land, people have continued the traditional crafts making for more than 800 years.
These are the two major features of the production process:
 (1) Smoking and Drying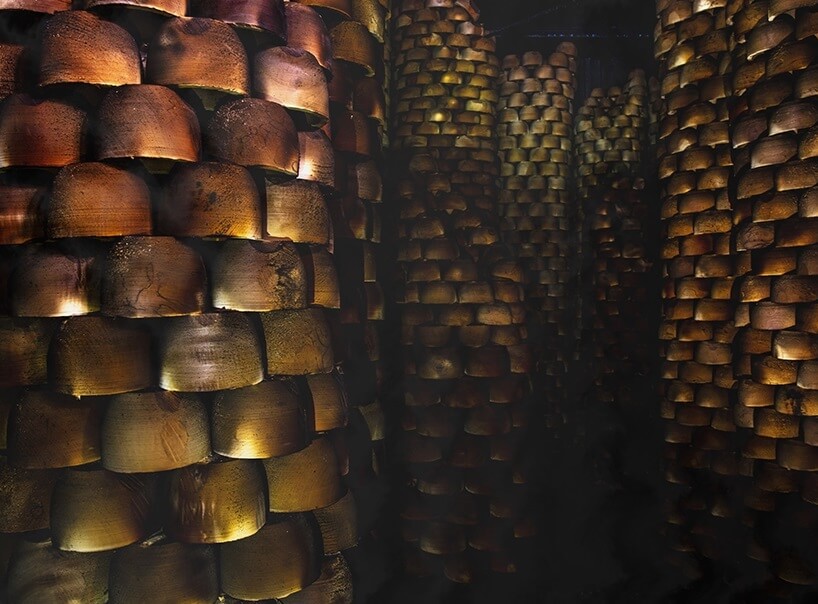 (Image: kawatsura.or.jp)
By slowly drying the wood with low heat and smoke, they reduce the possibility of distortion that can later cause a crack in the wood. Also, when the components within the smoke fuse with the proteins within the wood, it makes the wood stronger, keeps it from getting rotten, and works as a bug repellent.
 (2) 'Hana-nuri' Painting Method
The last lacquer layer of Kawatsura Lacquerware is known to be very thick. The finishing touch is made freely but precisely controlling the movement of lacquer, which produces a smooth, luminous surface.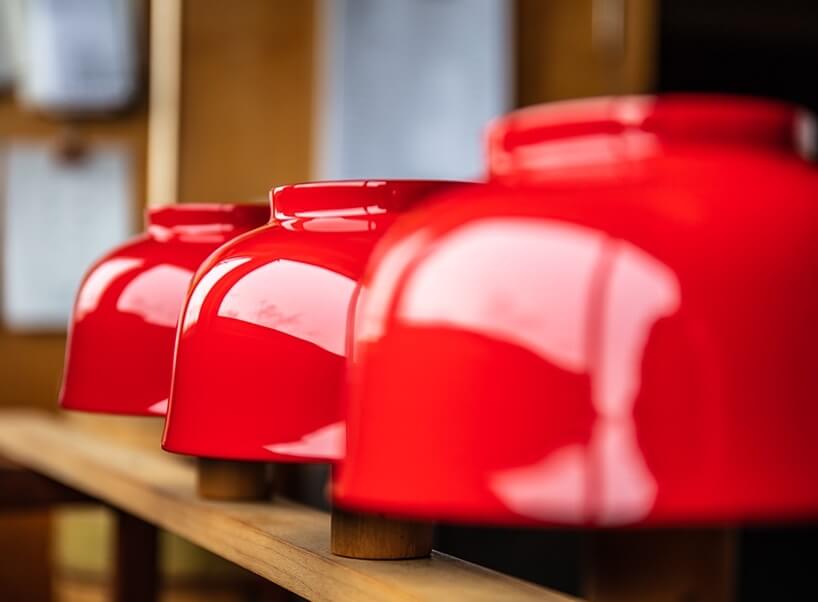 (Image: kawatsura.or.jp)
In order to produce a surface that has a gentle, plump touch, the lacquerware is finished up with the layering of top coat, and does not get sharpened or polished. This finishing touch 'Hananuri', which thus requires reading the movement of lacquer, is what Kawatsura Lacquerware is famous for.
Here is the link to a promotional video that summarizes the traditional process of Kawatsura Lacquerware making that has continued for more than 800 years.
Introducing Kawatsura Lacquerware Products
Lacquerwares are light, strong, and insulates heat very well.
Kawatura lacquerware specifically, is an item full of wisdom from the past. I'd like to introduce you to some of these with high functionality.
Tall Meoto (couple) Soup Bowl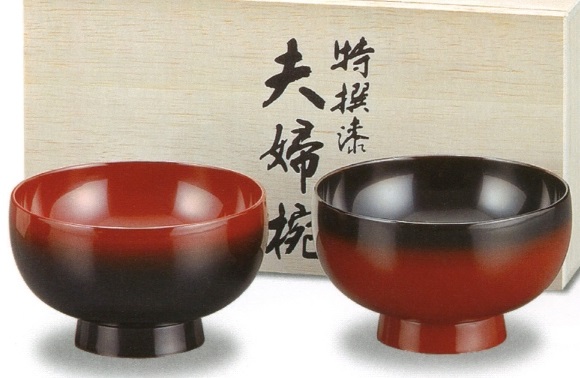 (Image: ldt.co.jp)
A pair of mystic bowls with gradation coloring
Price: 15,120 JPY (approx. $135 / €125)
Dimensions: Diameter:12cm x Height:7.2cm
Comes with a wooden box
Traditional Meoto (couple) Soup Bowl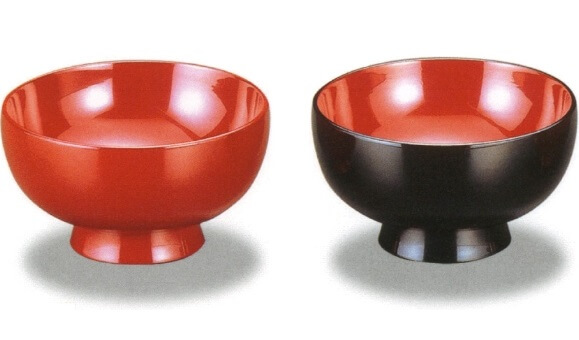 (Image: ldt.co.jp)
Traditional style bowl with red coloring on the inside. Miso soup looks delicious in this bowl.
Price: 8,640 JPY (approx. $78 / €70)
Dimensions: Diameter:11.9cm Height:6.6cm
Comes in a special case
Oval Double Decker Lunch Box (Red)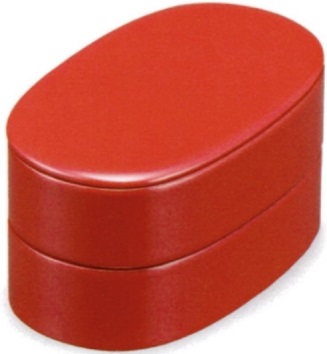 (Image: ldt.co.jp)
Beautifully compact lunch box. The wood acts as an insulator and will keep the food warm.
Price: 22,680 JPY (approx. $185 / €170)
Dimensions: WDH = 15.5 × 9.4 × 8cm
Comes in a special case
Excellent Features and How to Care Lacquerware
A reason why lacquerware continues to be popular is in its antibacterial function. It also keeps the moisture from escaping and drying the food, maintaining the taste of what's inside.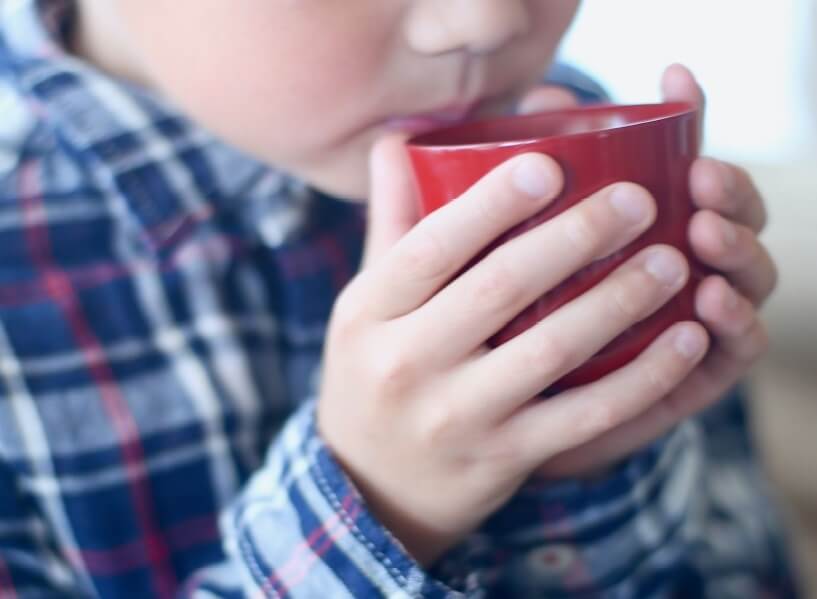 (Image: kawatsura.or.jp)
They are also very tough, light, and sufficient in insulation property. Not only does it maintain the taste of the food, but it also keep the food warm and prevents the bacteria from multiplying at the same time. The coating and the smoothness created by natural material allows you to use the item in any scenes, every day, for a long period of time. The more you use, the more lustrous it gets.
Very Easy to Clean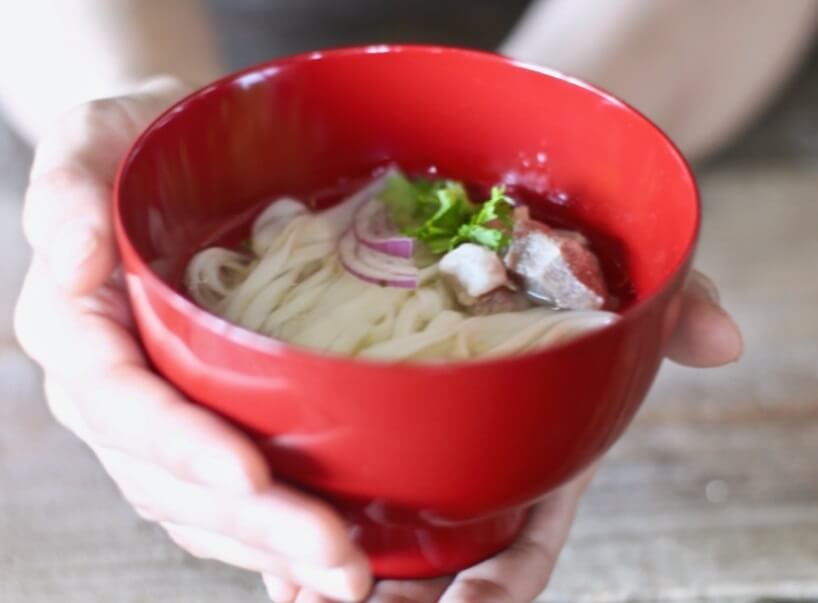 (Image: kawatsura.or.jp)
People use Kawatsura lacquerware every day because they are really easy to clean.
They only need to wash with warm water, and either shake the water off or wipe it off with a cloth. Dish detergent is also an option, but it is better to let anything left on the bowl soften with warm water, and wash it off later on with hand, so not to leave a scratch on its surface. Lacquerware however, is made from wood, so it is not recommended to leave the item in the water for a long time. Additionally, it cannot be used in a dish washing/drying machine, microwave, or in an oven since it does not do well with heat.
In Conclusion
The Meoto bowls can be a great gift for a couple too! J There are various types of Meoto items, hopefully you can find one that suits your friends or parents the most.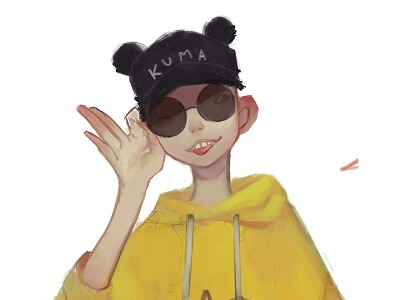 Author - Kanna
A writing/translating enthusiast and a part-time illustrator, recently graduated from Sophia University. My expertise is in media and English studies, but I am also interested in a wide variety of fields, including traditions of art in Japan and how it has changed and been preserved. I hope people find interest in Japan through this blog!
Our Products in Related Category