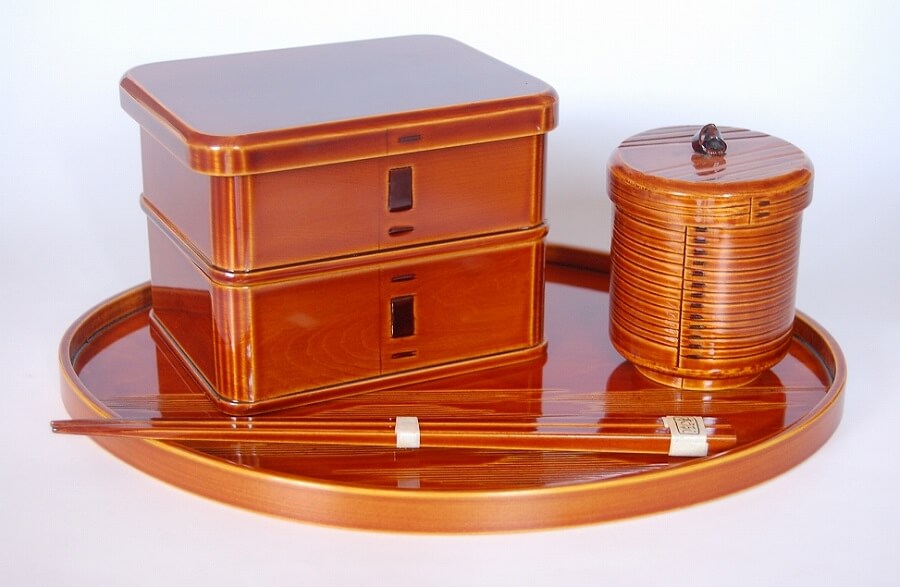 (Image: Naver.jp)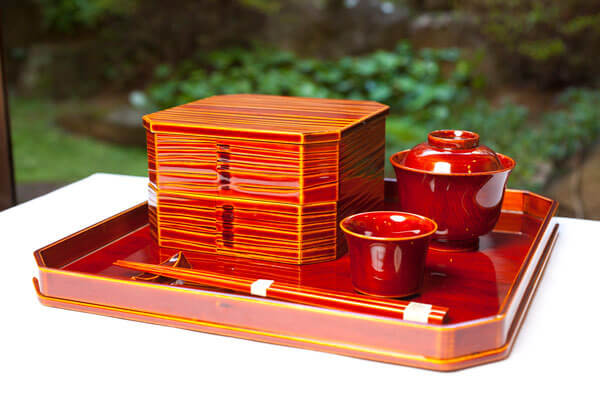 (Image: Gifu Pref.)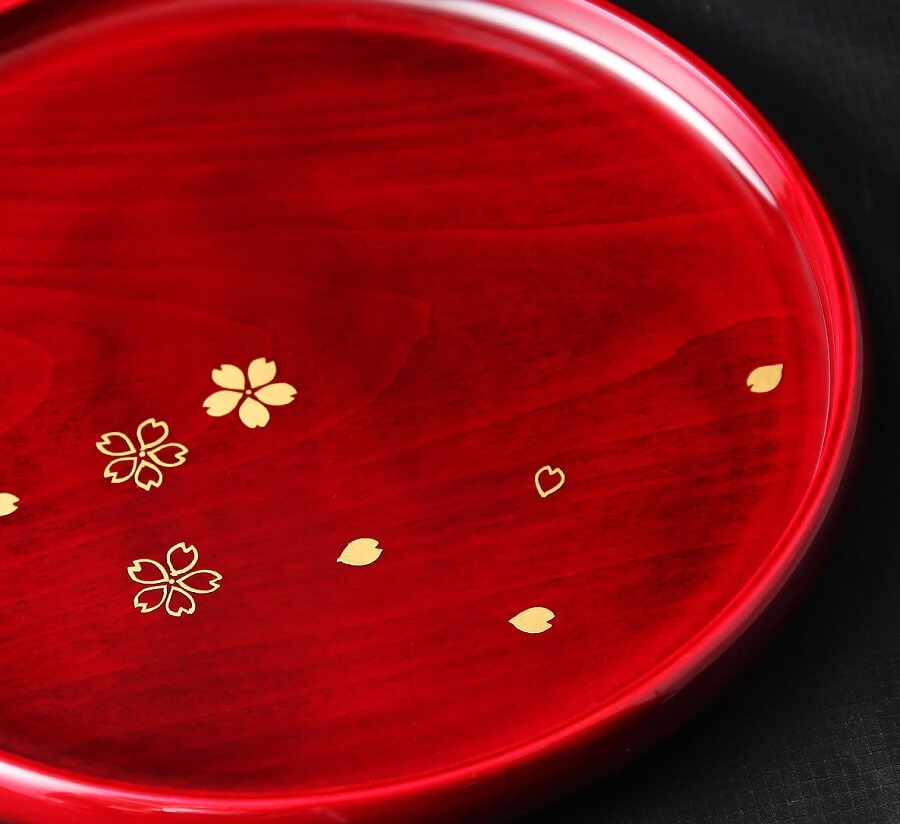 (Image: tozawa-sikki.jp)
The most distinctive feature of Hida Shunkei lacquerware is the harmony of its beauty of natural wood texture and clear painting of Japanese lacquer. Product lineup of Hida Shunkei lacquerware varies a lot among commodities: tray, vase, bento (lunch) box, tea things etc. You can enjoy their beauties as you use in daily life. In addition, it become more beautiful by aging as you use them. Because of its beauty, Hida Shunkei lacquerware is exhibited in international expositions.
Making full use of natural beauty of wood materials, Hida Shunkei lacquerware is widely used as tea things, followed by other commodity products became to be made.
Characteristic Points of Hinda Shunkei Lacquerware

(Image: urusi.com)
Wood materials used for Hida Shunkei lacquerware are mainly Japanese cypress, Sawara cypress and horse chestnut. Raw materials will be dried for 5-6 years, followed by processed for ready to be making into products. Clear lacquerware, another distinctive feature of Hida Shunkei, is processed by secret process that is inherited among painters. Because those methods differ among painter clans, products look differently to some extend depends on maker.
A Lot of Hidden Sightseeing Spots in Gifu Prefecture, Homeland of Hida Shunkei Lacquerware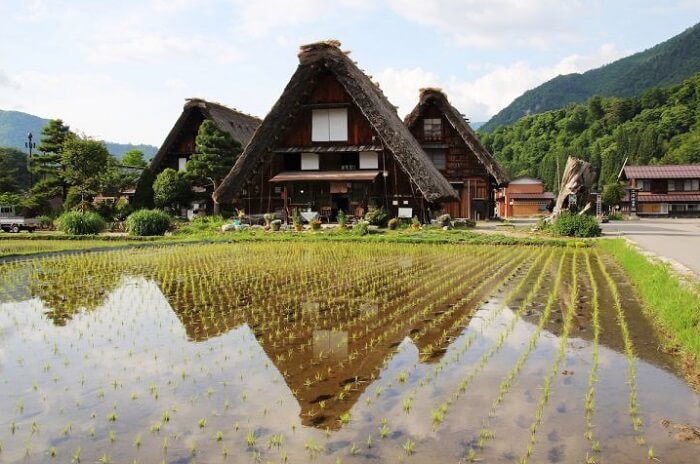 (Image: sotoasobi.net)
Homeland of Hida Shunkei lacquerware is around Hida Takayama region in Gifu Prefecture. The region is surrounded by deep forests. There you can see old village since Edo era (18th century) and some local cuisine. Hida beef, one of the finest beef in Japan, is a special food in the region. Of course, you can enjoy outdoor activities such as camping and rafting.
Hida Takayama (Takayama city) has put efforts into language barrier free program for visitors from overseas. They installed multi-lingual road signs, added foreign languages in websites and brochures, and made promotions to foreign countries. As a result, Takayama city accepts more than 50 thousand visitors annually, which is five times their populations, regardless of inconvenient access from large cities; it takes 4 and a half hours by train from Tokyo or 3 and a half hours by train from Chubu central airport.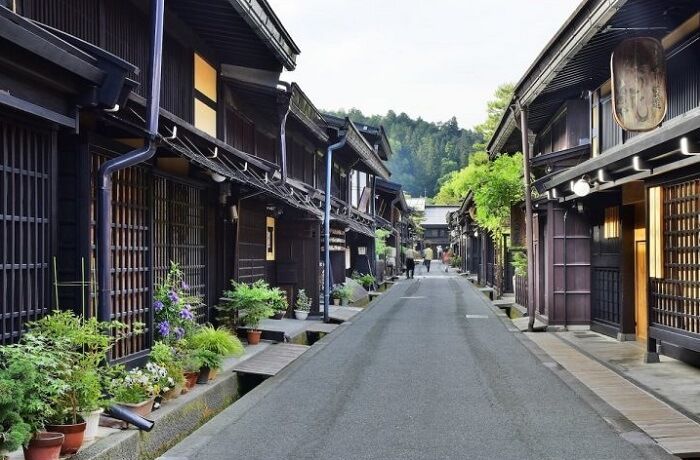 (Image: sotoasobi.net)
Popular sightseeing spots in Hida Takayama region are:
Old townscape in which you feel as if you've time slipped
Hieda Shrine which is known for a spiritual spot
Rickshaw experience with town guide
Village of steep rafter roof houses which is designated a world heritage (Shirakawa village)
And so on. In addition, you can enjoy many activities inside the region. Please visit once if you're interested and have enough time to go there!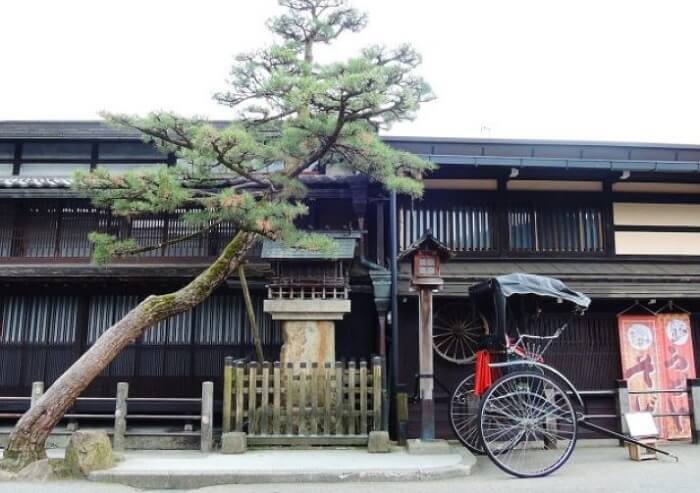 (Image: PIXTA)
Famous Makers of Hida Shunkei Lacquerware
Now let's see a couple of famous makers of the amazing products of Hida Shunkei.
Fukuji Lacquerware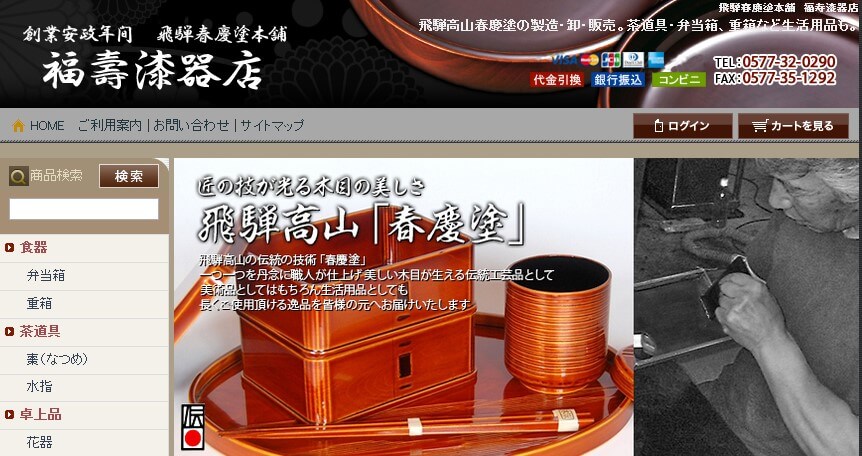 Fukuju has made tea things, lunch (bento) box and other tableware. Their product line is mainly daily commodities which are authentic traditional styles of Hida Shunkei lacquerware. In addition to online store, their store locates in Takayama city, so please visit them if you visit their neighborhood.
Maker Details
Location: 72 Sakura-machi, Takayama city, Gifu
Tel: +81-577-32-0290
Email: info@fukuju-sikkiten.com
Homepage: http://www.fukuju-sikkiten.com/
Yamada Shunkei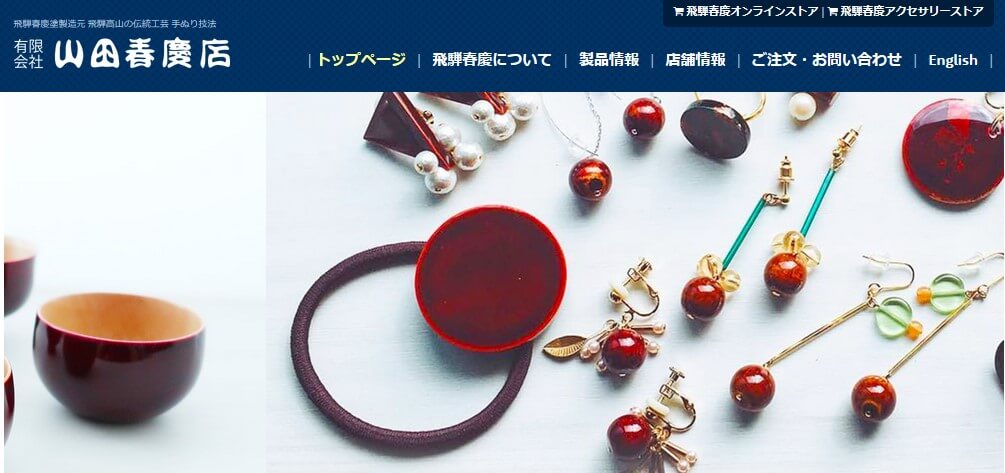 Yamada Shunkei develops new products on top of traditional Hida Shunkei lacquerware. They have developed ballpoint pens, clocks and accessories using traditional techniques by Hida Shunkei craftsmen. In their shop or online store, you can find gifts to your friends or significant others. Their shop locates close to Takayama station (15 min. walk), along with the main street of Sakurayama Hachiman.
See their wide product lineups in their online store!
Maker Details
Location: 1-111 Oshin-machi, Takayama city, Gifu
Tel: +81-577-32-0396
Homepage: https://www.yamada-shunkei.com/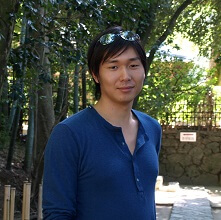 Author - Hiro
Lived in Kyoto in school days, I was impressed by profundity of history and tradition of the city. Had a job to join the three major festivals of Kyoto: Aoi, Jidai and Gion festivals. Love Kyoto and Japanese culture.
Manager of OrientalSouls.com, selling items of Japanese culture, tradition and craftsmanship. I'll introduce interesting information about Japan!
Our Products in Related Category