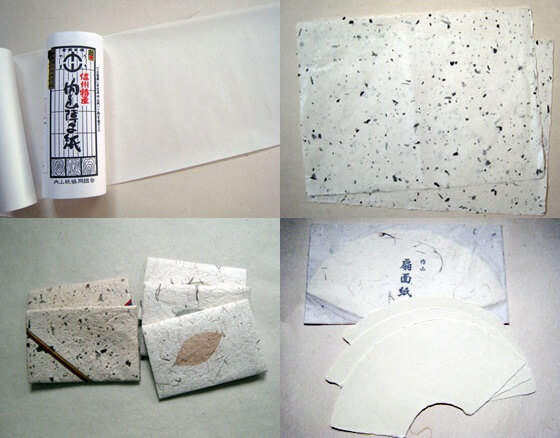 (Image: jimoto-b.com)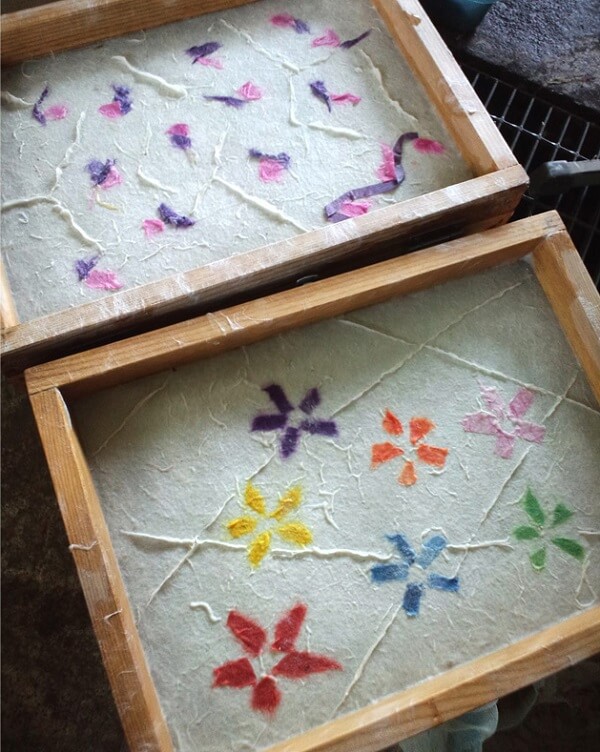 (Image: MUji)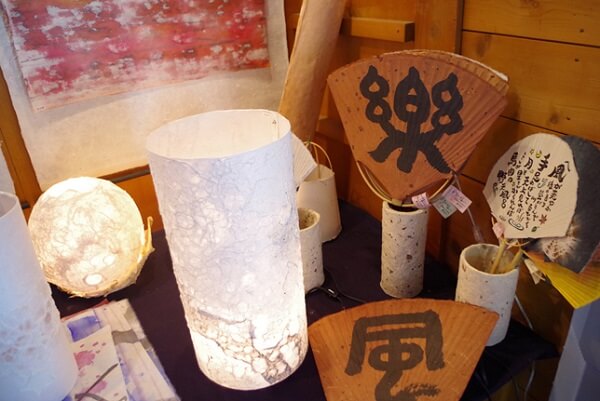 (Image: madarao.jp)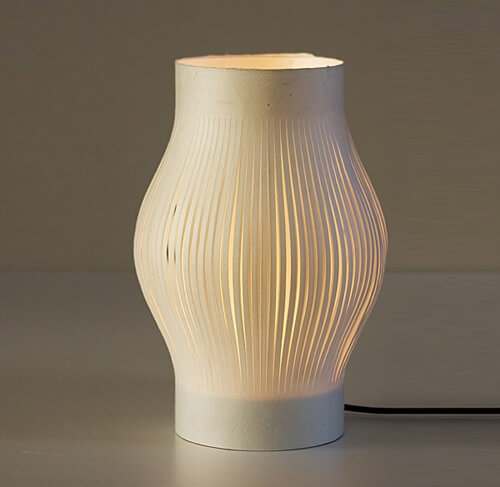 (Image: gharan.com)
Hand make Japanese paper "Washi" has superior air and light permeabilities, excellent durability and thermal insulation. Uchiyama Japanese paper, a kind of Japanese Paper "Washi", is made in Nagano Prefecture where is surrounded by abundant nature. The Uchiyama Washi is made 100% from bark of a tree named Broussonetia papyrifera (a kind of mulberrys).
The Uchiyama washi is made without any chemicals. It is made only by natural processes using snow, nature and climate, which results in soft and durable paper. In Winter, craftsmen process "snow exposure" method to bleach material fibers made of tree barks. Because snow generates ozone when it melts, bark fibers are bleached in this process. This natural method makes Uchiyama washi resistant to sunburn. Therefore, Uchiyama washi has used for important documents to record valuable information, especially used by governments. In addition, Uchiyama washi is used for lamp shades because it has good light permeability.
Uchiyama Washi Facing Extinction. How They Challenge Against This Issue?
Uchiyama washi became popular in neighborhood regions in an old era. In its peak of production, there were 1,354 material suppliers, 1,130 manufacturers and 175 sellers. Afterwards, however, production of Uchiyama washi became declined due to popularization of mass-produced Western papers. Simply put, hand made Washi production was inefficient and costly. Most of manufacturer had changed their business thereafter. In present, only a few manufacturer left and keep inheriting the traditional craft.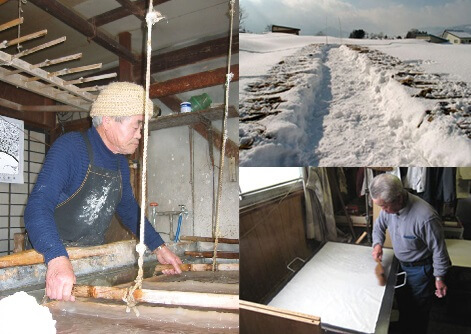 (Image: jimoto-b.com)
To defeat such situation of facing extinction, manufacturer did some challenges and Nagano local government supported them. They tried academic-industrial collaboration to produce new products with modern design and fashionability. They had opened a school to teach their craftsmanship to grow new manufacturers.
Now, some elementary school pupils from Tokyo visit the producing centers in Summer school to experience Washi making. Some design offices try to produce products utilizing the excellent characteristics of Uchiyama washi papers; the paper is hard to discolor or decolor, durable, soft and light permeable.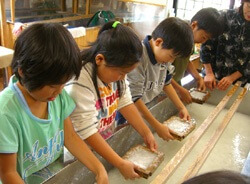 (Image: madarao.jp)
Products Made of Washi, Which They Call "Diamond of The Paper"
High Quality Washi Lamp and Shade: TIKUMA Series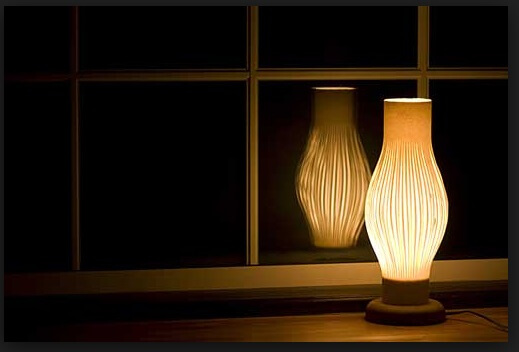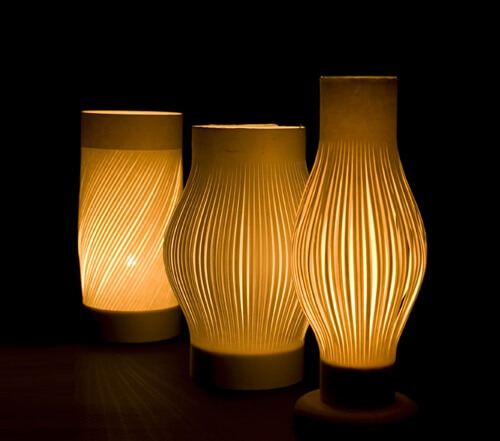 (Images: jimoto-b.com, gharan.com)
The shade is 100% made of Uchiyama Washi paper. It stands by itself. You can feel toughness and flexibility of Washi.
Product Details
Shade: Uchiyama Washi paper
Basement: oil-finished wood
Dimensions: 140mm(W) x 320mm(H)
Of course, Washi paper itself is for sale.
Washi Paper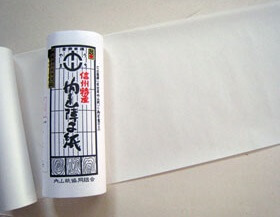 Uchiyama Washi paper is made 100% from Broussonetia papyrifera (a kind of mulberrys). The paper can be manufactured only in Winter by a limited number of factories. Therefore, you may not be able to purchase this at any time.
Product Details
Name: Genuine Uchiyama Paper
Size: 28.1cm(W) x 1900cm(L), in roll
Price: 6,156JPY (approx. $56 / €50)
In Conclusion
A unique point of Uchiyama Washi paper is that it is bleached by snow. Melted bark of wood fiber is exposed on snow in Winter, by which raw material is bleached by ozone emit from melting snow. They had also used this snow activity to make their cloth white. It is astonishing that antient people discovered the bleaching activity of the snow without knowledge of chemistry!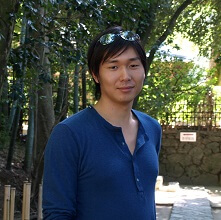 Author - Hiro
Lived in Kyoto in school days, I was impressed by profundity of history and tradition of the city. Had a job to join the three major festivals of Kyoto: Aoi, Jidai and Gion festivals. Love Kyoto and Japanese culture.
Manager of OrientalSouls.com, selling items of Japanese culture, tradition and craftsmanship. I'll introduce interesting information about Japan!
Our Products in Related Category