When searching for the most durable and highest performance Japanese blades, you will likely hear experienced cooks mention Sakai knives. Widely regarded as the best in commercial kitchen performance, the knives of historic Sakai city (just south of Osaka city in western Japan) are now reaching a wider, popular audience in household kitchens around the world. In addition to their historic and legendary craftsmanship, the traditional Japanese design and composition of their blades and handles impress amateurs and veterans alike. Let's take a look at what makes Sakai knives so special, and how their following has grown since knifemakers began pounding steel in that Kansai port city over 500 years ago.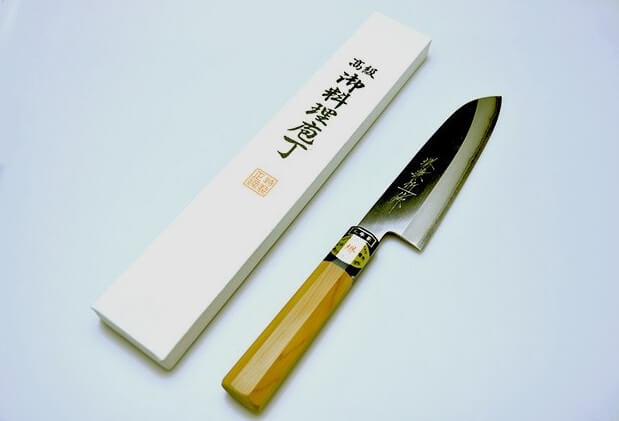 (Image: emallsakai.com)
The History of Sakai Knives: The City, its Artisans, and their Knives
Since the late 16th century, knifemakers in the port city of Sakai just south of Osaka on the border of Osaka and Wakayama Prefectures have been carefully developing their world-leading craft while making knives named for their birthplace: Sakai. Beloved by professionals in the culinary arts across Japan, Sakai knives are said to be at work in 90% of the country's commercial kitchens every day cutting and preparing the world famous cuisine we now see so often in travel magazines and on television around the world. This reputation continues to shine as Saki knives find their way to more and more kitchens in more and more countries every year. But why the seemingly sudden boom in popularity?
In Japanese domestic markets, the love and appreciation for Sakai knives is nothing new. Lately, however, this recognition has spread the globe, as chefs around the world are awakening to the historic, authentic quality and durability of Sakai knives.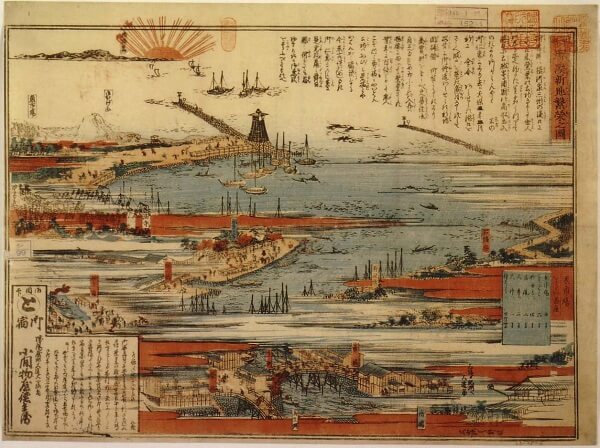 (Image: lib-sakai.jp)
As a city, Sakai attracted skilled artisans and settlers some 1500 years or more ago due to its impressive kofun tombs in which deceased emperors rest. These massive monuments – complete with the bodies and treasures of the emperors and empresses who fill them – still dot the Sakai landscape today. The kofun tombs continue to attract huge numbers of visitors to Sakai each year. Together with the historic knife workshops and museums in the city, the imperial kofun tombs make Sakai a great day or afternoon trip destination for those staying in the surrounding areas of Nara, Osaka, Kyoto, or Kobe.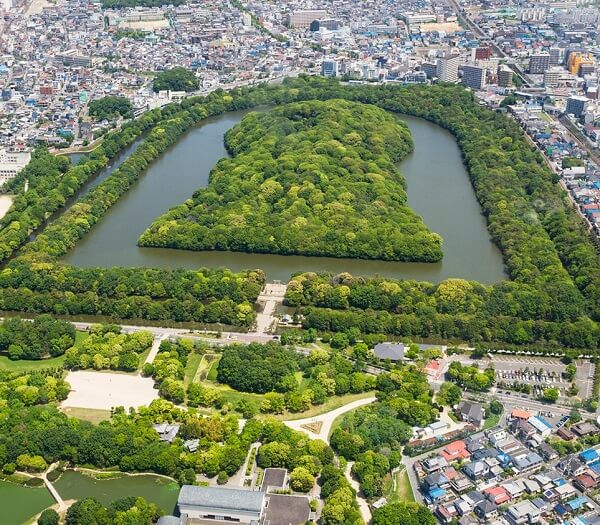 (Image: onestory-media.jp)
Since then, artisans have honed their craft while building the Sakai blade reputation now known around the country. From swords to tools, these artisans sold their wares through the massive trading center of Osaka, just up the road north of Sakai. Since the early 20th century, Sakai artisans have switch primarily to kitchen knives, applying these historic talents while making their products some of the best kitchen knives in Japan.
Tradition and Craftsmanship: How Sakai Knives are Made
Sakai knives are known first for their steel. Beginning with hagane and then viscous jigane steel layered to make the durable, unbending core of the blade and the sharpened cutting edge the forging process is begun. Then, tempering the blade entirely by hand, the knifemakers proceeds through the many steps that go into the perfect Sakai knife. The entire construction of these knives is from start to finish the product of the muscle and sweat from these traditional knifemaking artisans. Working with small batches in small workshops throughout the old city of Sakai, each knife bears a unique character setting them apart from the other knives in your kitchen drawers.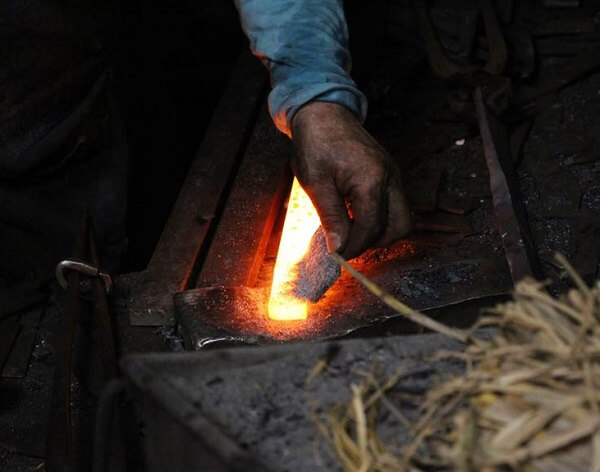 (Image: ameblo.jp)
Repeated strikes from the artisan's hammer are required before each Sakai knife can move on to the next step. This tempering process ensures the blade is true and straight – an important feature that if left imperfect could result in warping or bending after just a bit of regular use. These important quenching techniques – the chilling of the glowing hot steel in clean, pure water – are used to harden the blade, providing the base from which Sakai knifemakers craft the incredibly sharp edge for which these knives are famous.
Then begins the application of the famous Sakai edge: the ultra sharp, durable, professional grade cutting edge that will work your meat, fish, or vegetables into delicious dinners for decades to come. The result is a single bevel blade with a convex front and concave backside that cuts perfectly through meat or fish without 'breaking' the fibers of the meat, meanwhile reducing the food and wastes that might sticking the sides during repeated cuts. By design, these blades are right handed via their single bevel edge. There is a top and bottom to the blade and cutting must be done with the top facing up; so, a left-handed user will need to place a special order. With custom orders becoming more and more common, this is not an issue for either the customer or the knifemaker – you simply must be aware of the 'handedness' of Sakai knives when shopping.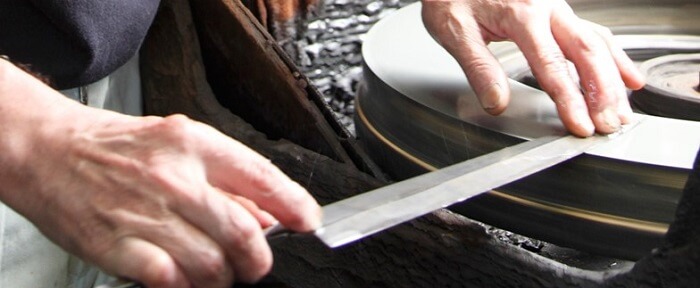 (Image: sakaiknife.com)
A finishing process brings out the mentioned layers of hagane and jigane steel set within each Sakai knife. Sakai masters grind down the sides above the edge, revealing the layered insides applied by the blacksmiths during the earliest stages. These are the surfaces which will come in contact with your fresh ingredients. It is important that they are skillfully crafted, without imperfections, so that no unwanted moisture or residue is allowed to penetrate the steel. A properly honed, protected, and sharpened blade, like the one applied by knifemakers to each and every Sakai knife, thus retains a high level of performance alongside an impressive, unique design.
The Best Japanese Kitchen Knives: Using, Enjoying, and Caring for Sakai Knives
Finally, these Sakai steel knives require some care and attention. Unlike stainless steel knives, Sakai knives are susceptible to rust. However, due to their pure and composite steel blades, they hold a much nicer edge, meanwhile boasting a harder, more durable overall blade.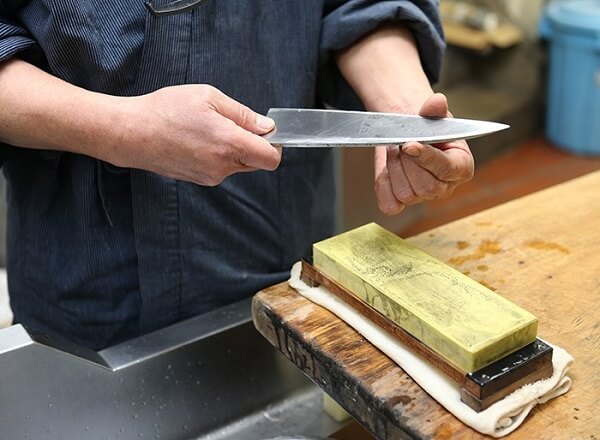 (Image: sakaiknife.com)
With this perfectly crafted, ground edge as your start, you are sure to enjoy the hard work of these skilled artisans while taking up your Sakai knife to cook. With just a little maintenance, this edge can be enjoyed for decades. Moisture should be wiped from the blade after hand washing with light dish soap. The organic buildup of friendlier acidic residue, however, can and should be retained on the blade. This buildup is known as a patina. Patinas offer protection from more intrusive, rust causing residue, meanwhile producing a smoother cut in addition to a unique metallic glow. Adding to the already established personalized touch of Sakai artisans found in each knife, a nicely cultivated patina reflects the use and character of its owner.
Sakai Knives: An Investment in your Kitchen's Future
Beloved by the top profession cooks of Japan, Sakai knives have earned their reputation amongst industry leaders for being durable, high performing knives. As professional grade workhorses, Sakai knives demand the respect of their users. Thus, careful attention and maintenance is a part of Sakai knife ownership. If you are an amateur, at-home cook, it is important to remember that Sakai knifemakers expect you to do some research and practise to make sure these traditional wares are maintained in top condition. If managed properly, however, extended use of a Sakai blade can actually increase its performance, as you perfect the edge to your liking and add to the surface a nice patina that will work with you to protect your blade. As you and your Sakai knife become more familiar with one another, it will begin to reflect your own character as the layered steel is revealed through sharpening and amplified in beauty by its evolving patina.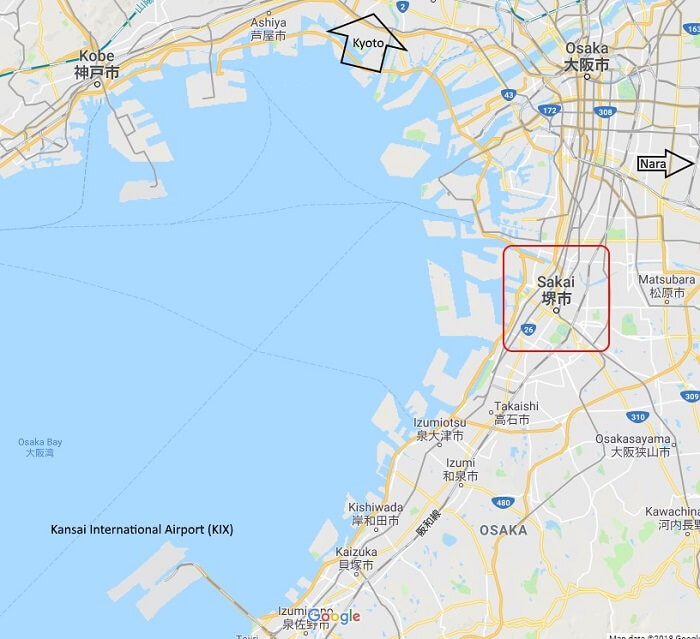 Finally, for its proximity to one of Japan's major crossroads, access the Sakai workshops, museums, and knife vendors must be mentioned. Next door to Osaka city, Sakai is but a short train ride away from western Japan's biggest travel hub. If you are making your way to west or southwest Japan by air or rail, you will certainly be passing through either Kyoto or Osaka. By taking just a few hours out of an afternoon, you can visit the museums (like the Sakai Hamono Museum) and shops of Sakai's best knifemakers. Once there, you will have an opportunity to pick up and feel these authentic Japanese knives for yourself. Most importantly, you speak to the experts who can guide you through the knifemaking history we saw here today. For those flying into Kansai International Airport (KIX) on their way to Osaka, Kyoto, Kobe, or even the surrounding Kansai area, Sakai is one of the stops along the way! You will be passing through on your way to or from the airport, so why not get off and explore what Sakai and its traditional knifemakers have to offer? If visiting yourself is not an option, check out the knives available in our online store and be sure to check our blog to learn more about the region's knifemaking history.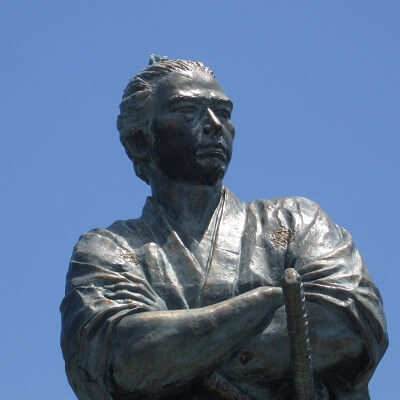 Author - Jay
In my spare time I enjoy watching baseball, tasting local cuisine, and exploring by road and rail. Having lived in several cities around the world, I have an appreciation for local as well as international histories and cultures. Excited by cultural and social exchange, it is my hope that this blog will help promote an interest in Japanese traditional wares and practises by introducing you to their history and meanings.
Our Products in Related Category