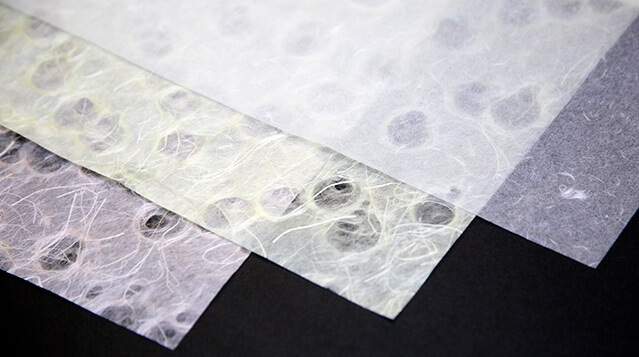 Drawing paper made specifically for the needs Japanese calligraphy, India-ink painting, and traditional brush art: This is Inshu-washi, Japan's best selling purpose-made washi paper.
In order to make washi Japanese paper, artisans scoop and sift liquefied pulp through a screen, entangling the fibres with their rhythmic motions. Based on the length of time the artisan spends sifting, he or she is able to adjust the thickness of the final product. The skillful completion of this step, known as the most difficult and important of the washi paper making process, is said to depend on the experience of the artisan. It is here, during the sifting and scooping of the pulp, which the skill and training of the master Japanese artisan shines.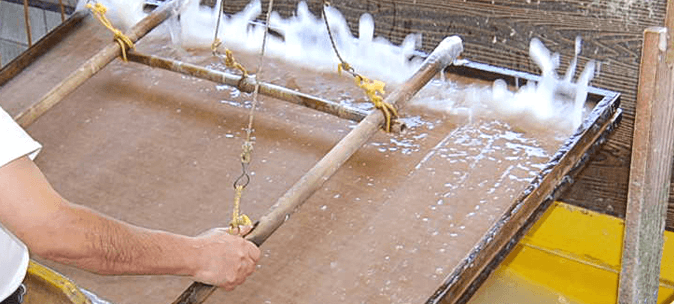 (Images: sanin-tanken.jp, kamisima.co.jp)
Inshu-washi is made from the pulp of mitsumata shrub or the paper mulberry bush – the traditional materials used for centuries in the making of Japanese paper. To this, the Inshu-washi artisans add their painstaking and carefully touch, spreading and drying the fibres to create the smooth-writing pages so beloved by leading calligraphy artists and their brushes. The result is the unmatched Inshu-washi. Japan's best selling calligraphy paper.
Exactly Why is Inshu-washi The King of Calligraphy?
Inshu-washi is known as the best of the best when it comes to Japanese calligraphy and Indian ink painting, dominating almost70% of the domestic drawing paper market. Boasting a reputation as top-class in quality amongst a competitive field of high-end, hand-made papers, Inshu-washi benefits from its usage of the mistumata shrubs of the Saji region in Tottori prefecture. This material allows its unique interaction with sumi ink – a reaction which allows for the impressive lines and a surface soft on the artist's brushes. Protected from unnecessary wear and tear, artists overwhelming prefer Inshu-washi to its competitors. They have affectionately taken to referring to this paper as the 'brush-friendly Inshu,' a reference to its soft and undamaging surface.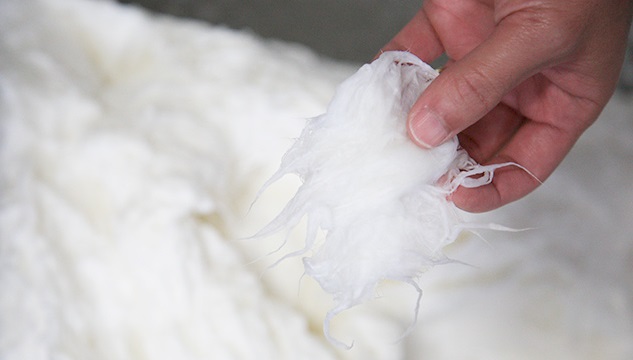 (Image: sanin-tanken.jp)
Using all-natural, organic plant-based materials, artisans simultaneously intertwine the longest fibres as is and according to length, adding the extracts of sunset hibiscus roots (neri) while mixing and beating the material. Then, the artisan paper makers spread and dry out each page one by one, making the legendary Inshu-washi according to tradition. This particular and minute work requires great dexterity and a certain sleight of hand, skills developed and communicated over generations by master Japanese paper makers.
Paper made this way retains its fibrous and natural appearance, meanwhile boasting a refined and organic softness that offers a lightweight, breathable feel. Add to this the versatile durability of its writing surface and you can imagine the many usages and features of this truly unique paper.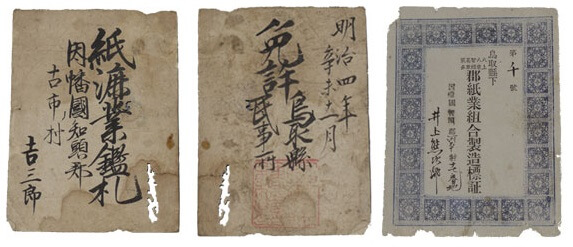 (Image: coming-saji.com)
Above all, the history behind Inshu-washi is something to be remembered. It is said that this paper has been in production and use for over 1,200 years. In fact, a piece bearing the seal of the Inaba Province of Nara Period Japan was recently found in the ancient capital. It was soon identified as originating in the mid-8th century and placed under special care.
In Conclusion
Today, Inshu-washi Japanese paper appears not only as traditional writing paper in calligraphy and folk art, but it is also being dyed and put to use in a number of other ways. We can see this traditional paper now sold as lampshades and printer paper, for example. Meanwhile, the innovation doesn't stop as Japan's top paper artisans work to apply their craft to the 21st century, demonstrating the continued resilience and versatility of Inshu-washi paper. You might be surprised to find this legendary paper at work under someone's pen nearby – or even brightening the very room you sit in as you read this! If you keep your eyes peeled, you might be lucky enough to see the Inshu-washi Japanese paper in the wild. Happy hunting!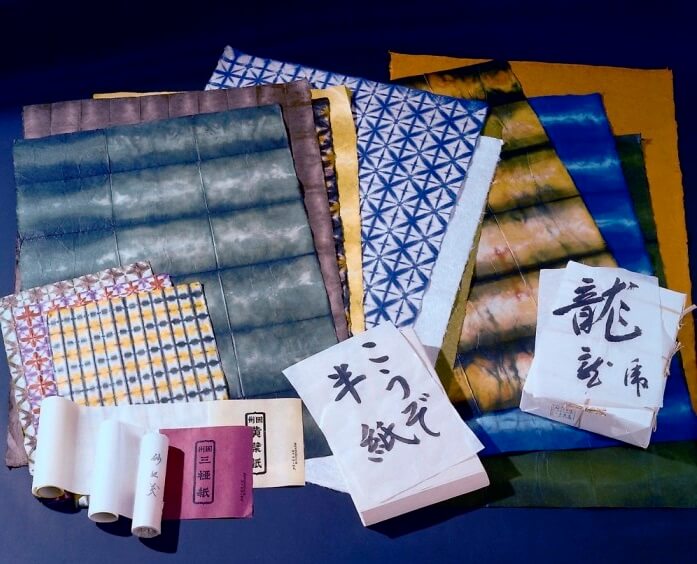 (Image: Aoyama Square)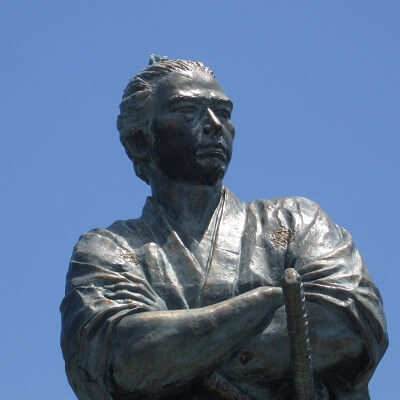 Author - Jay
In my spare time I enjoy watching baseball, tasting local cuisine, and exploring by road and rail. Having lived in several cities around the world, I have an appreciation for local as well as international histories and cultures. Excited by cultural and social exchange, it is my hope that this blog will help promote an interest in Japanese traditional wares and practises by introducing you to their history and meanings.
Our Products in Related Category