Did you know that the famous Mino Washi Japanese paper of Gifu, Japan is now available in a fancy executive-style ball-point pen? Combining the beauty of this traditional, hand-crafted paper with the durable, modern engineering that makes Japanese stationary so famous, these pens demonstrate the perfect harmony between beauty and productivity.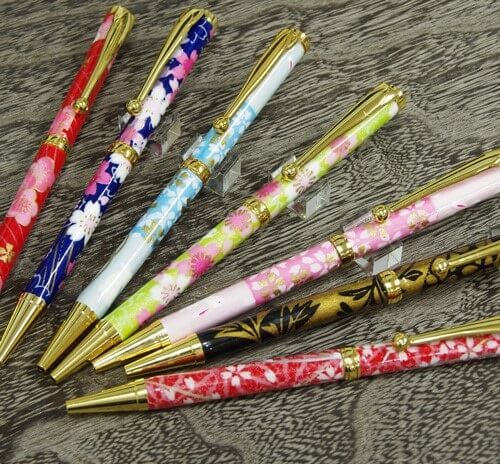 (Image: rakuten.com)
Traditional Japanese Arts and Crafts for the 21st Century
Japanese stationary stores have for long been one of the most popular destinations for tourists and people on business in the country. Still, at even the biggest, most specialized stationary stores in Japan the selection is usually limited to the mass-produced, utilitarian models from worldwide stationary companies like Pentel, Uni, Bic, or Papermate. What you won't find are the handmade, traditionally crafted artistic pens from the Mino washi Japanese paper artisans of west-central Japan. So where can you find these one-of-a-kind pens? Why straight from the source, of course!
But there is of course one problem … Today the number of officially trained Mino artisans is about 30 – give or take a few part timers. With so few artisans certified to produce this unique paper, and the tiny scale of their operation in a few workshops hidden in faraway, rural Japan, how the heck are you supposed to get a piece of their handiwork? Not all of us can travel all that way to get our hands on a Mino Washi pen in person! What's more, as a protected heritage item, the Mino name means the best – no other item can attempt to represent this timeless and honourable brand. There is only one Mino washi Japanese paper, and there is only one Mino washi pen. So how can we buy one?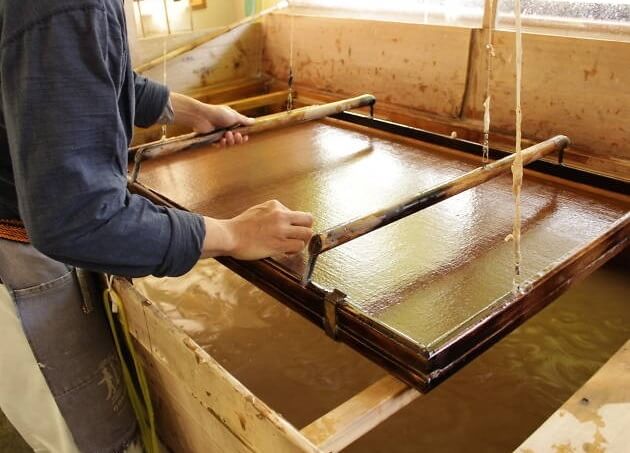 (Image: timeout.com)
That's where we come in. We at OrientalSouls connect you with these useful yet beautiful writing tools to help you get through your notebook, postcard, or checklist with style – traditional Japanese style, to be exact. That's right; we sell and deliver these handcrafted pens to you direct, world-wide.
The Traditional Beauty of Mino Washi in a Useful Pen
Here at OrientalSouls we've heard from the washi Japanese paper artisans in Mino before in our introductory article where we laid out everything you need to know about the 700-year old traditional art of Mino washi paper (LINK). For example, we now know that this paper was the favourite of the Tokugawa Shogunate throughout that family's long rule when it was used as the official paper for government documents and edicts. Since then, the production methods of the Mino washi Japanese paper has been designated a UNESCO cultural heritage for the careful attention paid by these professionally-trained, hands-on artists. From the first selection of materials all the way to down to the finishing touches of dyes and designs, Mino washi Japanese paper is created with unparalleled care and precision.

(Image: wafuu-time.com)
But how on earth can people like us sitting thousands of miles away from the peaceful workshops of Mino's greatest paper artisans enjoy the timeless beauty of their work? And how can you incorporate the legendary beauty of these deep colours and designs into your daily life?
We know there have been recent applications of this traditional paper to interior decoration and design – remember the "One and Only 'Mino Washi Light Stands,'" as well as the traditional room partitioning folding screens and beautiful cards made of this paper, right? Still, even if paper-based crafts aren't your thing, and the delicate application of this paper to furniture and interior wares seems too difficult of expensive for you, there is another, more productive way to enjoy the rare Mino washi Japanese paper in your day-to-day.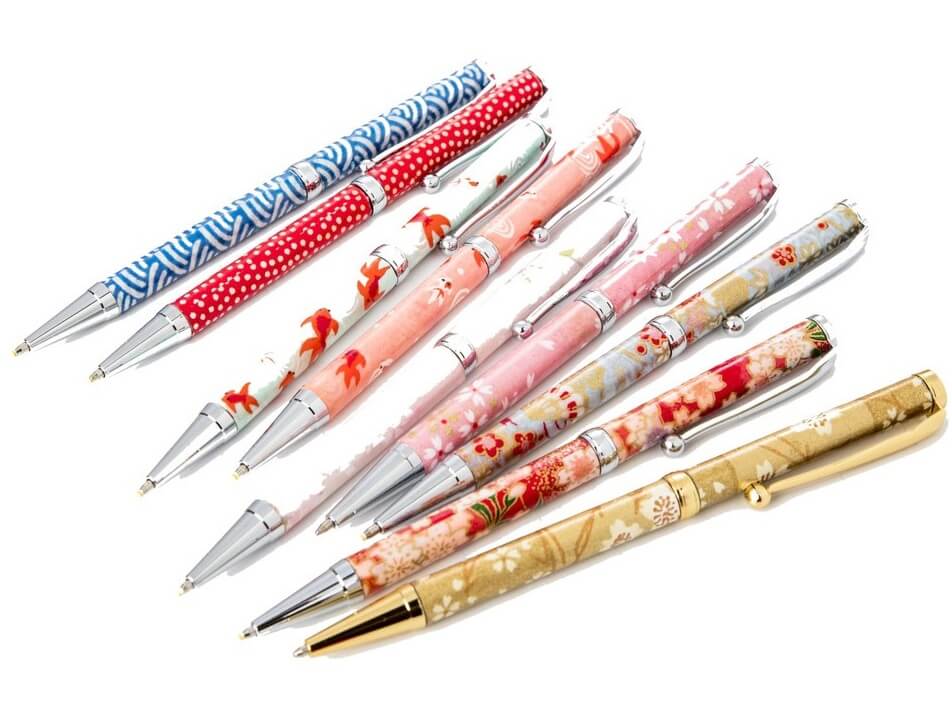 Who doesn't need a nice, trusty pen? I carry one with me wherever I go. With the exact same aesthetics that made Mino washi paper so famous in the first place, these pens reflect the natural beauty of the coming seasons. Notice how the patterns contain beautiful sakura cherry blossoms, deep flowering hibiscus, or simple, calming patterns like you might find or a summer kimono in Kyoto.  In fact, these designs are printed in Kyoto using the exact same methods applied to the world-famous kimono of the Gion geishas.
Ancient Japanese Beauty in the Day to Day: Mino Washi Pens for Sale
Add to the usefulness of this Japanese station the huge selection of colours and styles and your tool becomes more than a tool – it becomes an expression of your individuality and character. The artists in sleepy Mino-city are hard at work creating beautiful images to be wrapped and lacquered onto these pens, so you can bring the beauty of the Japanese natural environment with you wherever life might take you.
Not available from any foreign vendors, these pens have no imitator or equal – only the authentic methods of these certified washi Japanese paper artisans can use the Mino name. Sure to impress at the office, home, or even on the job site, Mino washi pens allow you to take a little piece of traditional Japanese beauty with you on the go.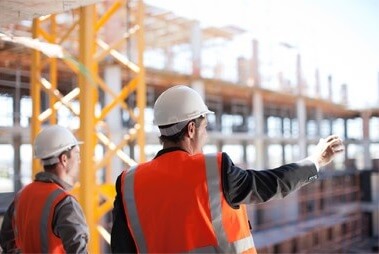 (Image: godataflow.com)
A Growing Reputation
These pens have already been a hit amongst thoughtful Japanese travellers abroad – in a culture that takes gift-giving very seriously, Mino washi pens are starting to spread across the Pacific as omiyage presents. Signs of gratitude amongst business partners and new clients, these pens are given as a way to at once demonstrate a 'thanks' as well as an aspect of traditional Japanese arts, crafts, and aesthetics. Several online reviews mention how happy foreign recipients were when receiving this gift of traditional Japanese beauty that was not only pretty but useful! Certainly Steve from California has more use for a pen than a kimono or yukata, right?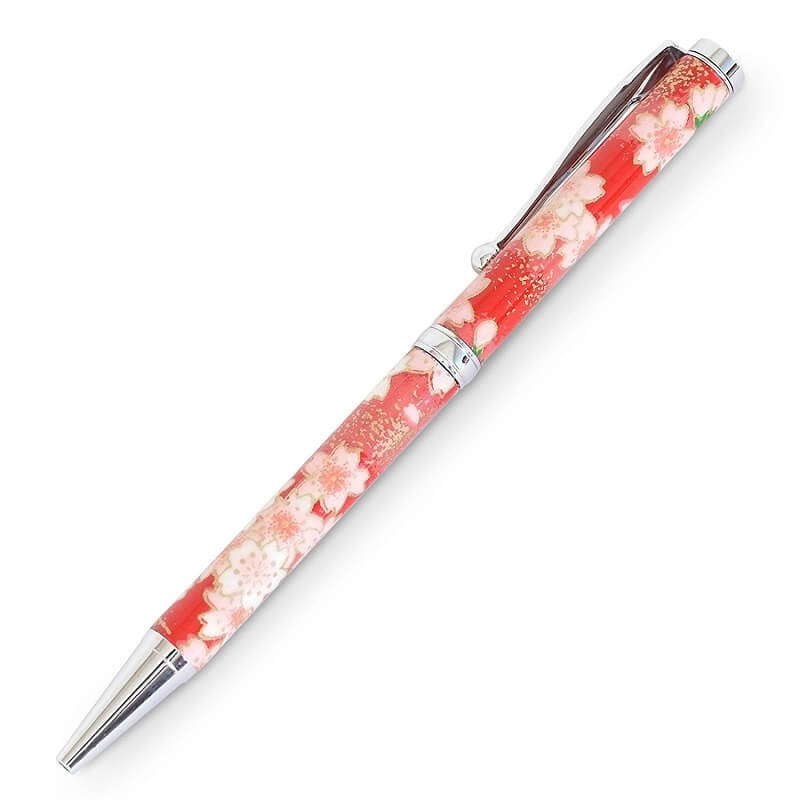 With designs to suit all seasons, you can build a beautiful collection to share with others or enjoy yourself. Take a look through our online shop for a pen that suits your mood, style, or maybe the tastes of your close friend or partner.
Stay tuned for more fresh new products delivered straight from traditional Japanese artisans to your mailbox. In the meantime, learn about their history and meaning with us here at the OrientalSouls blog. See you next time!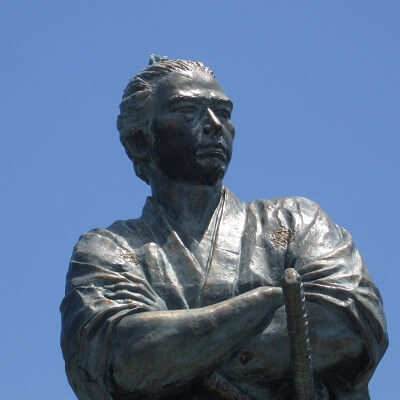 Author - Jay
In my spare time I enjoy watching baseball, tasting local cuisine, and exploring by road and rail. Having lived in several cities around the world, I have an appreciation for local as well as international histories and cultures. Excited by cultural and social exchange, it is my hope that this blog will help promote an interest in Japanese traditional wares and practises by introducing you to their history and meanings.
Our Products in Related Category