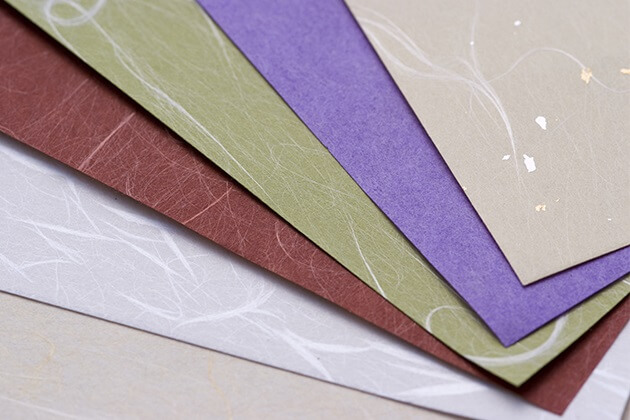 (Image: wapls.jp)
Used in the making of both Japan's oldest feudal paper currency, the Fukui hansatsu, as well as the first paper currency of modern Japan during the Meiji period, the dajou kansatsu, echizen-washi Japanese paper has played an important role in the history of Japan. The history of echizen Japanese paper goes back so far, in fact, that it is said to have already been in production when the first forms of paper arrived from overseas in the 4th and 5th centuries. It is not only the length of its history which makes echizen paper so important, but also the influence of its use as a paper currency by the Fukui Domain which must be remembered; the implantation of this system of paper currency played a major role in the modernization of Japan's economy and greater society in the centuries which followed.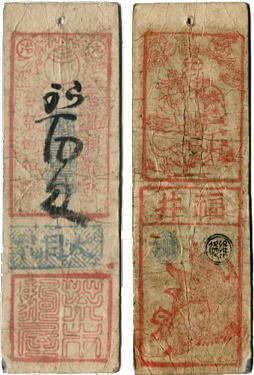 (Image: sirakawa.b.la9.jp)
Japan's Finest Traditional Paper: The Variations, Quantity, and Styles of Echizen Paper
As the highest quality paper of all of Japan's traditional, historic variants, echizen paper is still produced today in large quantities and types. Echizen paper is particularly respected by artists around the world as an extremely high quality drawing paper. Despite the respect and recognition this paper receives from those who already enjoy its world-class quality and beauty, echizen paper remains unknown amongst the wider population. This lack of recognition sets echizen paper part from its more widely known counterpart, the UNESCO certified cultural heritage treasure Mino-washi paper. Because echizen paper is still produced in the city of Fukui in north-central Japan by insular, almost secretive artisans, it has yet to be recognized by international audiences. Compared to other regions' traditional paper and their craftspeople, echizen artisans are few in number, less active in salesmanship, and overall less interested in appealing to wide markets for fortune or fame. Meanwhile, however, the artisans themselves include some of Japan's most revered "Living National Treasures" – a title bestowed to those recognized to have obtained a 'high mastery' of a culturally important art or craft. Furthermore, echizen Japanese paper artisans boast recognition from the Fukui prefectural government as important cultural assets to the region. Each of these forms of recognition is testament to the impressive creative and artistic abilities these traditional artisans employ in their work.


(Image: echizenwashi.jp)
Picaso's Beloved Echizen Japanese Paper
Despite its lack of fame or widespread recognition, the high quality volumes of paper produced by echizen artisans has for long been the favourite of the world's top painting and sculpting artists. Some of the big-name modern Japanese-style and woodblock painting artists who have embraced echizen paper include: Yokoyama Taikan, Hirayama Ikuo, as well as Pablo Picaso. With a lasting strength derived from its raw materials and ingredients, echizen Japanese paper amplifies the work of artists utilizing it in their creations.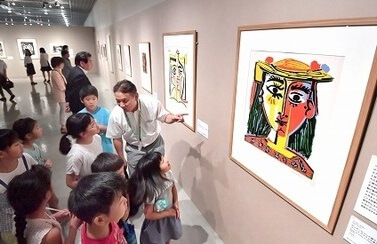 (Image: Yahoo! News)
Echizen Japanese Paper: Learn More Today at the "Echizen Washi Village"
Complete with echizen papermaking lessons, as well as certified documents on display pertaining the traditional and authentic creation process, the "Echizen Washi Village" in Fukui Prefecture provides visitors an opportunity to see for themselves the intricacies of this timeless art.  Take a look for yourself by first visiting their website.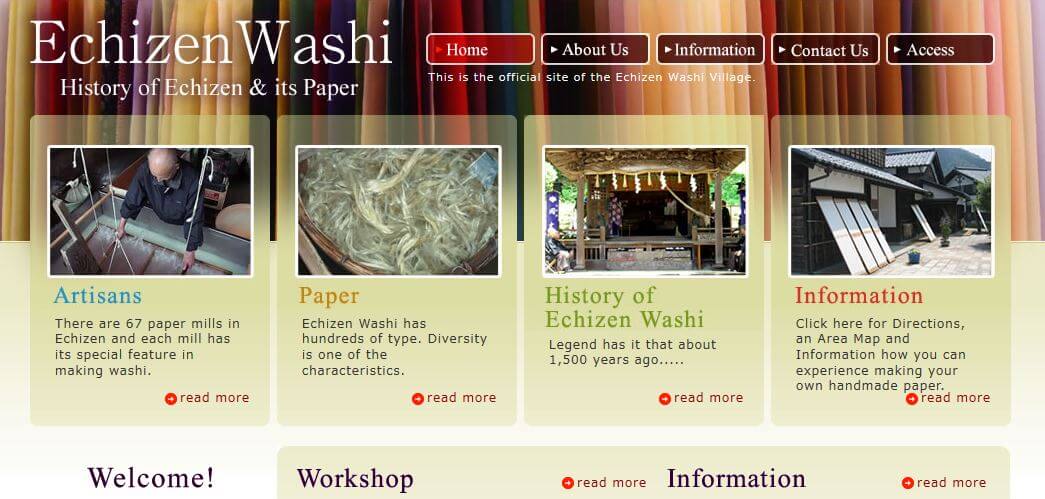 Homepage → http://www.echizenwashi.jp/english/index.php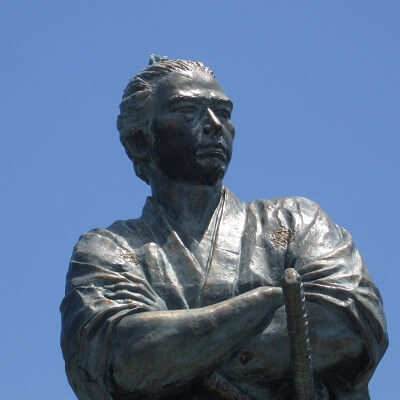 Author - Jay
In my spare time I enjoy watching baseball, tasting local cuisine, and exploring by road and rail. Having lived in several cities around the world, I have an appreciation for local as well as international histories and cultures. Excited by cultural and social exchange, it is my hope that this blog will help promote an interest in Japanese traditional wares and practises by introducing you to their history and meanings.
Our Products in Related Category